Being a complete newbie in the Pinterest world is quite overwhelming. To understand and figure out how Pinterest operates is a hassle, let alone finding out high quality Pinterest group boards.
It is pretty obvious that you could increase the chances of your pin going viral and generate massive traffic by joining Pinterest group boards. One thing common with all the bloggers that get massive traffic is that they are a part of a lot of Pinterest group boards.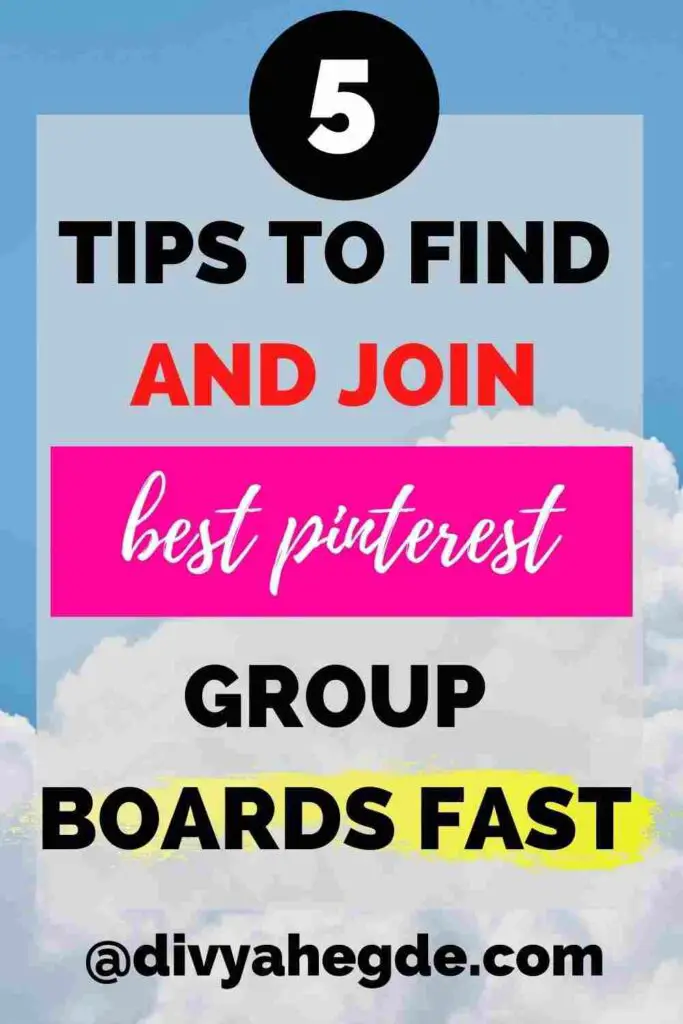 After creating a business account for Pinterest and consistent pinning, the next step is finding and joining Pinterest group boards. This is to ensure maximum eyeballs on your pins. Because, the more people that see your pins, more the chances of getting clicks. This is a part of Pinterest SEO.
So, now that you know how important it is to be a part of a Pinterest group board, it's time to join one. In this post, you'll learn ways in which you can find and join these group boards.
What Are Group Boards on Pinterest?
This pinterest board is owned by one person (creator). The creator can remove collaborators or delete irrelevant pins.
If you know anything about Pinterest, you know that there are boards where you can pin your pins. These are your normal pinterest boards.
Group boards or collaborative boards on Pinterest are those boards where multiple Pinterest users can pin. There are hundreds if not thousands of group boards on Pinterest.
Well, here comes the dilemma as to which are the best group boards to be a part of. The most important point to note here is that you need to join these Pinterest boards as a collaborator or contributor!
How To Find Pinterest Group Boards
1. Use The Search Bar
The easiest and fastest way to find a pinterest board is by typing in the keyword you want and sort by Boards. This will show a bunch of boards.

This will include both normal boards and group boards. To distinguish between the two is simple. As you can see in the screenshots below, the first picture is of a normal board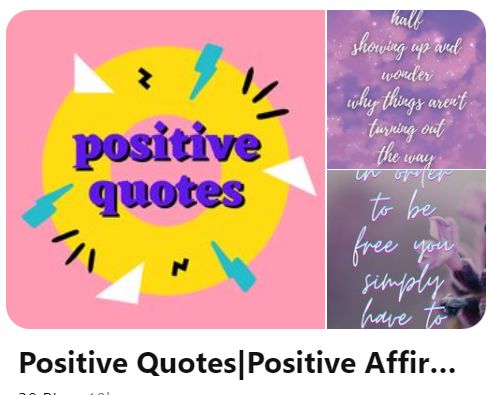 The pinterest group board has collaborators in a circle.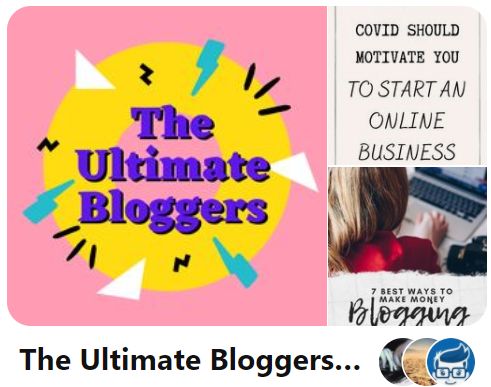 This step requires quite some digging into the depths of pinterest group boards list and a lot of research. But it is definitely worth your time.
A trick that is very useful here is to check the number of pins. If it is way too much ( 300k+) then the chances of your pin getting exposed to a lot of people is higher. However, this also mean, the chances of your pins getting lost among the other 300k pins is higher too!
Anything between a few hundred to 10k would be ideal. This ensures there are a lot of contributors and chances of your pins getting eyeballs are higher.
2. Checking Your Competitors
Find out who are the bloggers killing it in the game. Go to their profile and check for all the group boards they are a part of.
You best believe these are high quality group boards with accomplished bloggers. The chances of getting into these groups is harder as most of them would be closed for contributors.
Don't let this discourage you. You will definitely find similar group boards to join.
Joining Pinterest Group Boards
1. Request To Join
Most collaborative group boards have the 'request to join' feature. This is the easiest way to join any group board. All you have to do is click on the join button.
But there are also those boards where you need to go an extra mile by filling out forms and sending an email to the owner of the group and explain in detail why you want to join etc.
If you have to send an email, then make sure to keep it brief and mention all the requirements. Most of the times getting accepted into one is a dream.
But what if I told you that you don't have to sit and fill out forms and emails? You can be a part of my pinterest group board. All you have to do is to click on the join button and you will be accepted real quick!
I would love to have you join The Ultimate Bloggers Group Board as a collaborator. This board is niche specific! It is related to blogging. You can find like minded bloggers and help each other out!
2. Follow The Rules
Once you are accepted as a contributor, just follow the rules! The rules will be mentioned in the description.
This is how it looks:
3. Be a Good Contributor
The ideal contributor is one who pins and repins actively. This does not mean you spam the group with all your pins at once.
Like any other pins of yours, you can manually pin it or schedule it. Notice the patterns when you pin. Find out the right time that gets you more clicks and pin often!
These were some tips on how to find and join the best pinterest group boards. If you have any tips or suggestions, feel free to leave them down in the comment section down below!
If you found this post useful, share this thread on Twitter or with your friends. Subscribe to join the list and receive valuable blogging tips every week!