Whether you want to build your resume or make some extra money or gain exposure or all at once, the first thing you should do is freelance. Now let me make it very clear that freelancing is no cakewalk. With scammers to fake clients to clients that don't pay, you have to make sure you land a job that pays. It is hard but if you approach it in the right way, it will definitely build your identity capital.
With the drastic change in our lives right now, it is safe to say that most companies will be hiring remote. This implies there will be plenty of people who will take advantage of this situation to scam people and make money as the unemployment rate is at an all time high right now and people are desperate to find jobs. This is when you know freelancing will also become a necessity.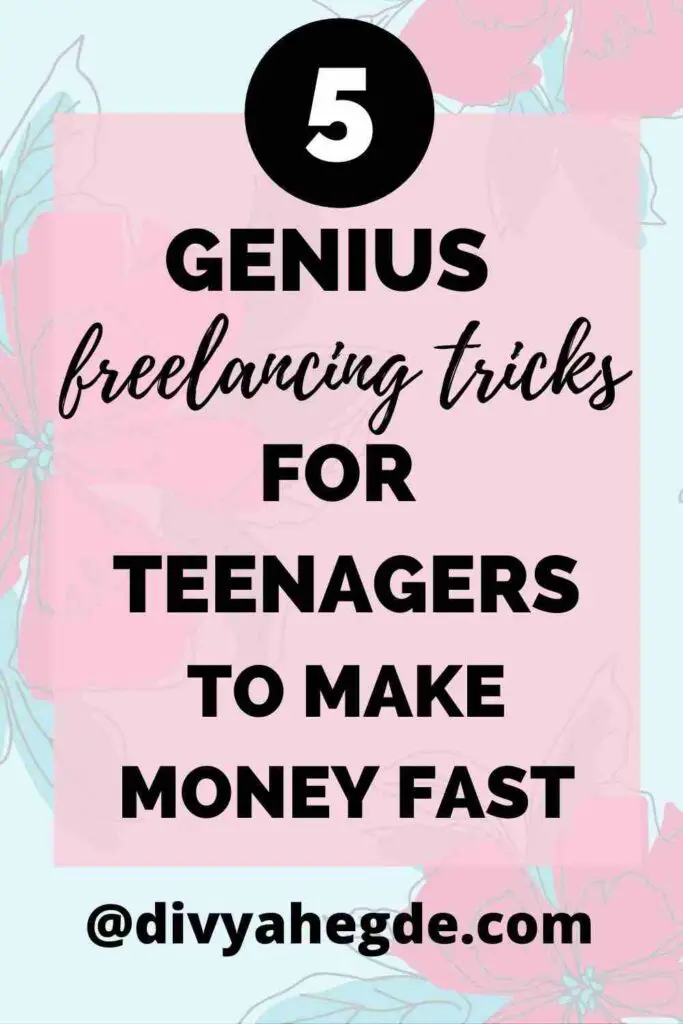 Weighing in all the odds, if you have a very good resume and prior exposure/experience, chances of you getting that gig will be way easier. But don't worry if you have little or no exposure/experience. In this post I will be telling you ways in which you can build a portfolio/resume and expand your opportunities with little to no experience while doing school/college full time.
Be sure to read till the end where I mention some of the best freelancing platforms (content writing and tech) available out there!!
5 Ways to Finesse Freelancing
1. Knowing your Intentions
This is the first and probably the most important step to finesse freelancing!
Knowing your intentions. By this I mean, you need to know why you want to freelance, what plans do you have and what are the actionable steps you are going to take towards it.
People wanting to freelance are of 3 kinds:

First: Those who have no skills and don't want to invest in acquiring any but want to make millions in an hour. If you are one of those, go watch a Tai Lopez video 😉 You cannot make money without skills!!
Second category is those who know they need skills but don't know how /where to acquire them. There are a plenty of online courses which will help you with this.
The third category is those who have skills but don't know how to get clients.
It is important to know which category you belong to and what your intentions are.
2. Building Identity Capital
"Identity capital is our collection of personal assets. It is the repertoire of individual resources that we assemble over time. These are the investments we make in ourselves, the things we do well enough, or long enough, that they become a part of who we are." – an excerpt from the book "The Defining Decade". I highly recommend you check it out!!!
In other words, choose a skill you are at most mediocre and level it up. This could be anything like coding, writing, digital art, graphic design, Photoshop, etc.
It doesn't end there. You have to make sure you build projects with these skills.
If you choose content writing, read a lot of books, newspapers, articles. Refer different blogs and try writing some. As I said, it is important you build a project. In this case, it would be starting your own blog as sample for your clients. If you want to start a blog, check this out!
If you're into coding, take up web development, AI/ML (anything else is fine too) as these are high in demand. Check out courses on udemy or coursera. Build a website or bots or whatever after learning. Don't just learn the syntax or frameworks, implementation is important.
If you are good at drawing, take it to the next level by learning Photoshop. You can make logos, digital art and everything in between. Video editing would be great too.
3. Build a Portfolio
Now that you have some skills and have built projects, it is important to combine them into one nice portfolio which will be a reference for your clients.
You can build a website and add in all your work or make a Powerpoint presentation or pdf. Anything is fine as long as it gives a clear picture of your work.
Make sure you put in quality work. Don't dump all that you've done in it.
It is important that you make something of your own don't plagiarize others' work (at least give credit if you do).
4. Choose a Niche
Don't choose a very broad niche.
It's not like you are the only one working on a certain kind of project. There will be many others.
Make sure you narrow down your niche so it is easier for both clients and you to know what to expect.
Also, don't choose a niche just because it has too many opportunities. While there is nothing wrong in doing that, know that you have to be extremely good at it because of the competition.
This is the opposite of the previous point. Ensure you choose a niche that has some demand. You can't supply where there is no demand.
5. Networking
Sign up for freelancing platforms and look for clients. Don't apply to one job and sit idle.
There will be millions of people applying for it too. So make sure you apply to a lot of jobs. Chances of getting at least one is higher.
If you're a beginner, getting clients (those who pay high) will be very difficult. I suggest work for people for free to get a head-start. You can then use these clients as a reference to get your next gig.
If you did a great job, then they would probably hire you or recommend you to others as well.
Bid low in the beginning because no one is going to pay you a hundred dollars at first. Build a good relation with your clients and then charge higher the next time. Use it to get your next project.
The goal here is to get exposure and gain enough experience to build a brand for yourself so more people would want to work with you.
If you aren't getting clients here, go on Facebook or LinkedIn and build connections.
If you are a developer, the best place to go to is LinkedIn. As it is a tech related platform, finding projects will be easier.
If this doesn't work, collect emails of companies provided in their LinkedIn profile and email them suggesting some solutions to a problem they might be facing (eg. their site isn't user interactive, etc.)
Getting replies to emails like these is very difficult. So get ready to email a thousand clients.
If you have a bigger budget, you can run Google ads. Chances of people calling you back are high. Do this only if you have a budget as running ads is expensive.
Don't Fall for Scams
This brings us to another important part of freelancing, scammers.
How to spot scammers and stay away from them:
You don't have to pay someone to give you a job. Also, never give your personal information to anyone.
Always ask for a conformation email when you get selected which includes a list of all the dependencies ( amount to be paid, working days etc.) promised after you do the work.
Don't buy courses that will teach you how to earn millions in a week, because you can't!!! Please don't fall for these make money online scammers that don't make money online themselves, other than teaching others how to make money online.
Most things these people insist on learning could be found lying around on the internet for free. All you have to do is do some research and put things together.
Freelancing Platforms
As far as freelancing platforms go, you can check out pepper content that focuses on content writing only.
For tech (and other skills like photoshop, writing, graphic design, etc.), you can check out fiverr, talent.hubstuff, upwork, craigslist, tap chief , freelancer, etc.
These are certified platforms and the probability of getting scammed is less. Let me know if I left out some freelancing platforms in the comments!
I know it can get hard sometimes, but don't lose hope and keep applying 🙂
If you made it to the end and liked it or found it helpful in any way, please be sure to leave a comment down below and subscribe to join the list and I will keep you posted on my posts!!