Have you always wanted to blog but didn't know where to start? Or are you not able to find the right 'how to start a blog' which is beginner friendly? Well, this is the perfect place for you to learn how to blog, with this step-by-step guide.
Make sure you get to the end of the article to fully understand the blogging world. This 'how to start blog for beginners' will definitely make you money!! It does not look like a long article (coz it isn't) but there's ALL the information you need in one page!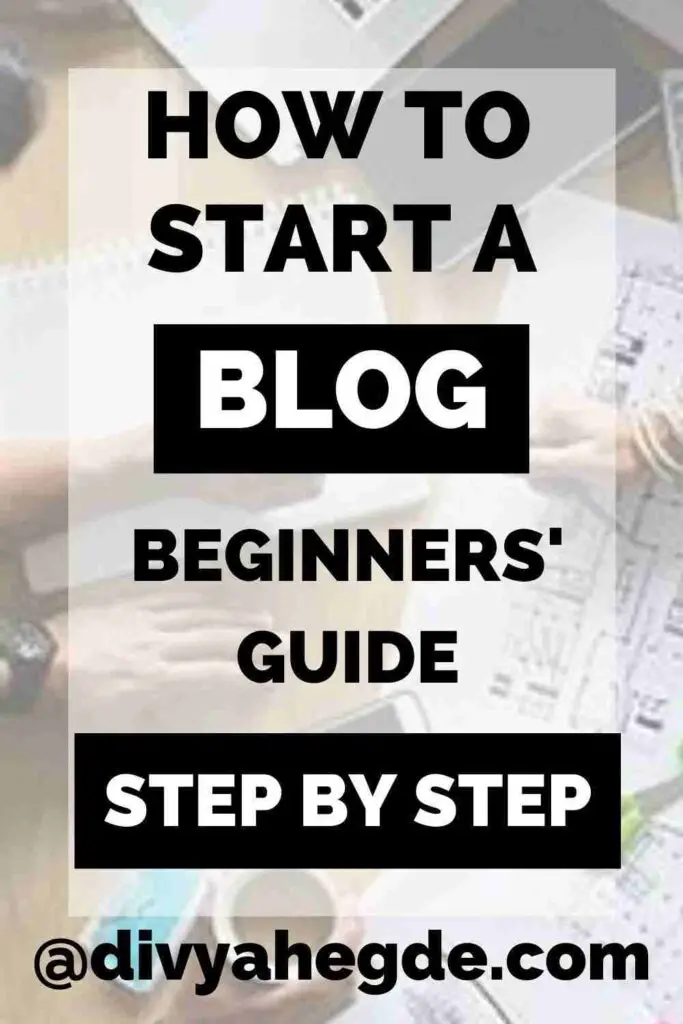 Why Start a Blog?
There are a number of reasons as to why you might want to start blogging immediately.
You want a passive source of income which you can pursue at the comfort of your home, on a plane at anytime and anywhere. Blogging gives you this luxury! This helps you pay off your student debt or help your parents financially 🙂
You don't have to work on it all day everyday. If you give it your 100% in the beginning, then you can sit back and relax as the blog will work for you.
You're bored during summer and want a hobby. You don't have to go to classes or waste gas travelling to get to a place to learn how to blog!
You can pursue this being a full-time college student. We all know how each semester our schedules change and blogging helps you keep up with it!
Getting paid to write about what you like is a boon and it doesn't get any better and the list goes on….
How To Start a Blog in 5 Steps
This post contains affiliate links through which we may make a small commission. This will not cost you any extra money. For more details, please go through our Affiliate Disclaimer.
1. Choose a Niche
This is easy! You can literally write about anything you want from lifestyle to cat-food to best momos in the world. Don't want to box yourself and write about anything you want? We've got your back.
There are no rules when it comes to topics. Write your heart out. Make sure you really like what you write about as this helps you write more.
Don't choose a certain niche just because it's trending or is one of the most well paying niches. Never bother about plagiarizing someone's content. That just doesn't help you.
2. Choose a Blogging Platform
By blogging platform I mean a software tool where you can do the dirty work. The writing, editing and customizing. I recommend only WordPress because of it's user-interface and the options available with it.
There a lot of plugins available with it. These plugins make it easier for you to optimize your content and site in general. Not many plugins are available on Blogger or Wix , Squarespace etc.
WordPress is very beginner friendly and easy to understand. It's like messing around with paint and seeing what you like the most. They have two sites, a hosted website, WordPress.com and a self-hosted website WordPress.org
3. Pick a Host
What is a host? After you're done writing and editing your content and want to publish, the host servers are needed to publish your blog 'live' for people all around the globe to be able to find it.
The Two Types of Hosting Services
Hosted and self-hosted. Hosted website comes with WordPress which is basically free if you want to blog as a hobby. But if you are serious about blogging and want to earn from it, you might want to consider a self-hosted website.
The problem with a hosted, free website is that the options to customize your blog the way you want (be it themes, plugins or templates) is not possible. And this is very much true (learn from me)!!
These free websites will restrict your content, as in you cannot apply for Ad Networks or Analytics without upgrading to their business or premium plans (which is basically paid).
You cannot optimize your content for search engines like Google, Bing or Yandex to rank your blogs. (Remember that ranking on any of these search engines helps your website get traffic and hence earn money)
Hence, opt for a self-hosted website and the best part about it? They are as cheap as 2-3$ per month (depends on your location). I use Hostinger which is $0.99 per month.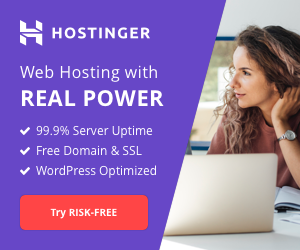 I would highly recommend this for anyone that wants to try blogging. For more information about Hostinger, check this Blogging Resources For Beginners post.
I have explained Hostinger plans and other features available on their website in detail.
4. Pick a Domain Name
Domain name is what you type in the search bar, in other words, it is the URL of your website. So make sure you choose something that is very catchy, easy to spell and a memorable name as you want people to be able to remember it and type the correct domain name in the search bar.
Don't name your website after popular websites or existing websites by tweaking a letter here and there. People might get confused and type the wrong spelling and maybe end up landing on somebody else's page.
By doing this, you are giving that website extra traffic. Also make sure you don't add unnecessary vowels or special characters. Keep it as small as possible.
Don't give it too much thought! Any name is fine, as long as your content is great, people will definitely engage with you. After this go ahead with setting up your WordPress account.
5. Themes
Themes are important and they can attract visitors. How many times have you just scrolled through a website exploring it because it had a pretty, great user-interactive theme?
Many a times!! So, you want to make sure you choose a great theme. You can get a pretty good amount of themes for free but you can always get your theme customized by paying for it. If you're a beginner, WordPress has a plenty of themes that'll fit great!
Don't choose a theme just because it's cute or it fits your aesthetic. Make sure it is user friendly and interactive. By interactive I mean, it should be functioning properly on desktops, mobiles and tablets.
I say this because there are a ton of themes which are not up to date even in 2020. This is something you want to keep in mind as it is helpful to rank on Google search results and even apply for Ad netwroks.
Happy blogging!!! 🙂
Leave a comment and subscribe if you found this useful!! I would really appreciate your support!