Wondering how bloggers actually make money online? Well, most bloggers run ads on their website to make money. Google AdSense is one of the many ways bloggers run ads and make money. Getting Google AdSense approval can seem a little tricky if you're applying for the first time.
I say tricky because there isn't a set threshold beyond which you are guaranteed to get Google AdSense approval.
There are people who had a very few posts and were complete beginners who got accepted and there are those who had a lot of pageviews and still did not get approval (aka me a while ago).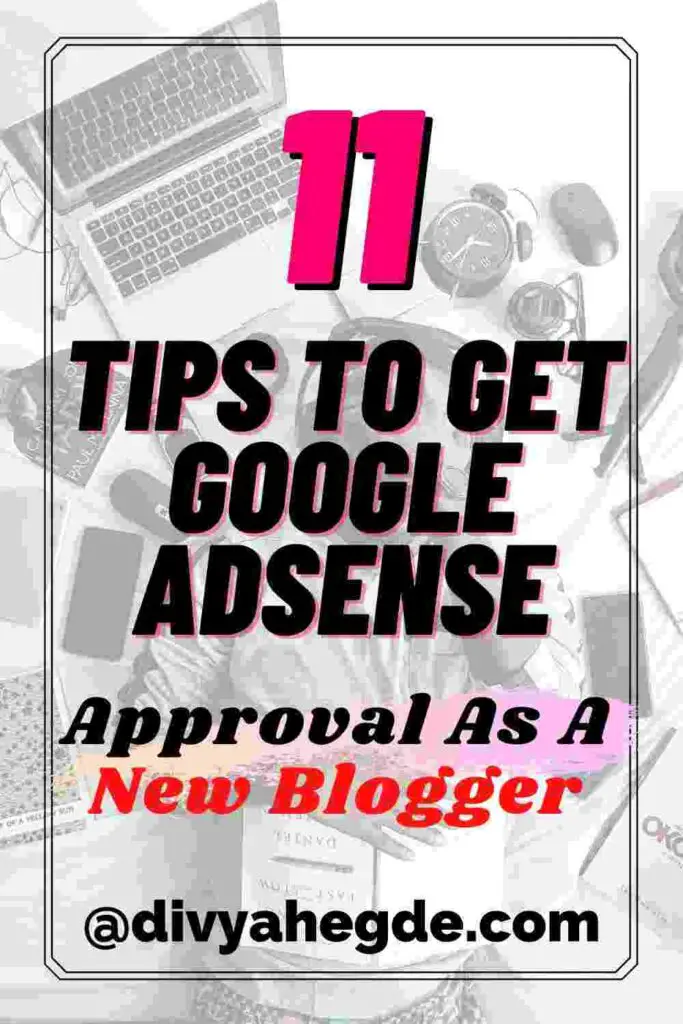 And, there are those who made pennies in their first year and also those who made enough to pay off a chunk of their student loans. So, the sky is the limit here. It has to do a lot with optimizing your website than with "getting lucky".
Whenever you ask a fellow blogger about their thoughts and tips on how to apply for Google AdSense, they either have a lot of tips or ask you to focus on getting enough pageviews to apply for better paying ad networks.
If you've gotten the latter advice, let me stop you from avoiding AdSense real quick. Most of these ad networks still display ads in association with Google. So, you might want to reconsider totally avoiding it.
As confusing as it sounds, this shouldn't stop you from applying because the chances of getting Google AdSense approval are high if you do certain things.
What is Google AdSense?
According to Google, AdSense is a free and simple way you can earn money by displaying ads next to the content you write online.
With AdSense, you can show relevant and engaging ads to the visitors on your site and even customize the look and feel of ads to match your site.
Google AdSense Program differs from other ad-networks in that it displays ads served by Google Ads to your site.
Google then pays you for the ads displayed on your site based on user clicks on ads or on ad impressions, depending on the type of ad.
How does Google AdSense work?
A simple answer to this is that, once your account is approved, Google places ads all over your website and each time a visitor views the ads or clicks on them, a certain amount will be added to your estimated earnings.
The money you make through these ads depends on a lot of factors. From age to demographics to location to the keywords you use and your blogging niche.
Like I said in the beginning of this post, a lot of making money with Google AdSense depends on your strategy than just getting lucky.
If you are wondering if you should write code or decide what ads to display on your site, the answer is NO. AdSense automatically serves ads on your site that are targeted to your content or audience.
Don't worry if you don't like some of the ads displayed on your site. You can go to the Blocking Controls page on your AdSense account to remove it.
How does Google AdSense pay?
And now for the million dollar question: how does Google AdSense pay? Once your balance amount reaches the threshold of $100, you will be paid out on any day between 21st and 26th of every month.
This means that if it is the end of the month and you haven't reached the $100 mark yet, you won't be paid.
How to create Google AdSense account?
Yes, it is free to create a Google AdSense account. To create an AdSense account, type "Google AdSense" in your search bar or click on this link and click Sign up.
Use a Gmail id to create an account. Enter the URL of your website you want to monetize and click Save and continue.
To add Google AdSense to WordPress, go to the Plugins section > Add new > Site Kit > Install > Activate. After activating the site kit plugin, there will be an option to add your AdSense account. Do that and you're good to go.
Now that you have a basic understanding of what Google AdSense is and how it works, let's jump right into the tips to get Google AdSense approval faster.
11 Tips to get Google AdSense Approval Fast.
This post contains affiliate links through which we may earn a small commission. This does not cost you any extra money. For more, review our Disclaimer.
1. Top Level Domain
Make sure you have a Top Level Domain ( TLD ) or a High Authority Domain. This means that it ends with a .com, .net, .in or .org. This is the most important step when getting approval for AdSense.
By purchasing a TLD, you ensure Google that you are all for the user-experience and protection of their privacy. You don't have to sell an arm and a leg to purchase a domain anymore!!
If you want to know more about the cheapest domain providers, check this out. I guarantee you, it will help you a lot.
2. SSL Certificate
You want to make sure you have an SSL ( Secure Sockets Layer ) certificate. SSL certificate, sometimes called a digital certificate, is used to establish an encrypted connection between a browser or user's computer and a server or website.
Confusing? Let me break it down to you. When you Google something the search results show a lot of websites.
If you use a desktop, you are more likely to see a red or green tick next to the website title.
This green tick implies that the website has an SSL certificate. By getting an SSL certificate for your website, you ensure Google that your users' privacy is a priority to you.
Most people who apply for AdSense do not have an SSL certificate and hence get rejected. So, get an SSL certificate!!
3. Unique Content
Now that you have your TLD with an SSL certificate, you have to write unique articles. Do not copy-paste others' articles and expect to get approval.
It is very important that you write engaging, unique and relevant (to your category and title chosen) articles. So, don't take up a niche you are not sure about and took it up because it is very popular or trending.
This is when you plagiarize content. Don't post illegal content which are considered as spams, adult or are downloading sites, etc.
4. Number of Words per post
The total number of words on all your posts must be at least 1000+. Don't do a clumsy job at writing long, engaging articles.
Also make sure you don't do keyword stuffing as it will affect your SEO and you DO NOT want that.
Pro-Tip: Check all the languages that are available for AdSense approval. The language you write your blogs in should be mentioned in the Google AdSense list. Check if your language is in the Languages AdSense Supports.
5. Traffic
If you just started out, you might have heard other bloggers or those who advise newbie bloggers about how many posts are to be written and how many visitors you should have.
I want to make it clear that Google AdSense does not have a specified amount of traffic you need to get to get accepted. This means that you can get approval with less traffic. But, I suggest you apply for AdSense approval at least after a month of starting out.
This is because even if you get AdSense approval with zero traffic, there's no point in it as nobody's there to view those ads. Google pays you based on the ad impressions and you get impressions from visitors. If you want to know how to increase traffic, read SEO For Beginner To increase traffic.
Liking this blog post so far? Consider subscribing for more blogging tips and latest updates!
6. Important Legal Pages
Some of you might have checked all these boxes yet you may get rejected. If so, make sure you have your About Us, Contact Us and Privacy Policy pages up and ready.
These 3 pages are crucial in AdSense approval process. Read Important Legal Pages Every Blogger Needs to know why. Keep in mind that these pages should be accessible from your navigation menu or header and footer.
If you don't know how to make a privacy policy page don't worry you don't have to go in search of a lawyer or an attorney. There are plenty of websites that have free Privacy Policy templates generator. You can use it.
But, as you don't know who is writing these and how qualified they are, I suggest you check this FREE legal course by a professional lawyer, Lucrezia from bloggingfornewblogger.com and tinylovebug.com.
I have taken this course and found it super helpful! Know what is legal and what isn't before you get sued for violations. Here's a (affiliate) link to the FREE legal course!
Another suggestion is that you can add Terms and conditions and Disclaimer pages. These three pages are extremely important! You can find them at the end of each of my posts too.
7. Labels and Categories
Ensure that all your posts are labelled and categorized properly. When Google bots crawl your webpages, categorized pages get indexed faster.
Make a sitemap for all your pages and organize them into categories. The easier you make it for Google bots to get access to your sitemaps the better!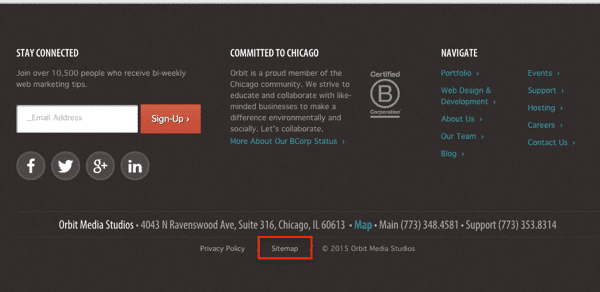 8. Manual Indexing
Add your site on Google Search Console and manually index it. This step is so crucial. Sometimes Google takes a lot of time to index your site, especially if you are new.
So go to the URL inspection page of Search Console and type in all the URLs of your website and index it. If you get a message saying your URL was not found or indexed, don't worry! Just request indexing manually.
9. Active Blog
Some people make the mistake of not posting content just because they applied for AdSense or got approved. Don't do this. Keep posting on your site just like you used to.
This ensures that yours is an active blog and that you are a genuine blogger. If you apply for AdSense and just don't post Google will know 😉
10. Re-apply
Sometimes after following all these steps you could get rejected for something that might not be your fault. If you have followed all these steps and are confident you did not violate any of Google's policies, just re-apply.
Pro-tip: You can re-apply as it is without making any changes but I suggest you write 1-2 extra posts and simply re-apply. Chances of you getting approved are high!
11. Patience
This step is very important. And mind you this comes from a very impatient person. Patience is key. Rome was not built in a day (nothing was, for that matter)
Some people expect to start a blog and post 2 articles and want massive traffic the next day itself and also want to get approved for AdSense in the same week. This is not how blogging works. Be patient and sensible when you apply.
If you follow all these steps your website will definitely get AdSense approval within days. Mind you it is totally normal to get a response after 2-3 weeks due to the pandemic.
If you found this information useful and would like to get updates on similar content, make sure you subscribe to our newsletter and comment down below which tip helped you get the approval!