If you haven't used Instagram reels for your blog because you don't produce fashion content, can't dance or don't want to show your face, you're missing out on a lot of potential traffic and sales. There are so many Instagram reels ideas you can use to promote your blog!
To make creative, viral Instagram reels that drive traffic to your website and grow your personal brand, all you need is a solid content strategy, a couple Instagram reels marketing ideas and a few hours and an editing app like Canva, InShot, etc.
With video content taking over the internet, Instagram is pushing reels more than ever. So, a smart thing to do for your business would be to start making reels. But not just any kind of videos.
You'll need to come up with a proper content strategy for this. The best part about creating reels is that you could repurpose them into Facebook videos, YouTube shorts, Pinterest Idea pins, etc.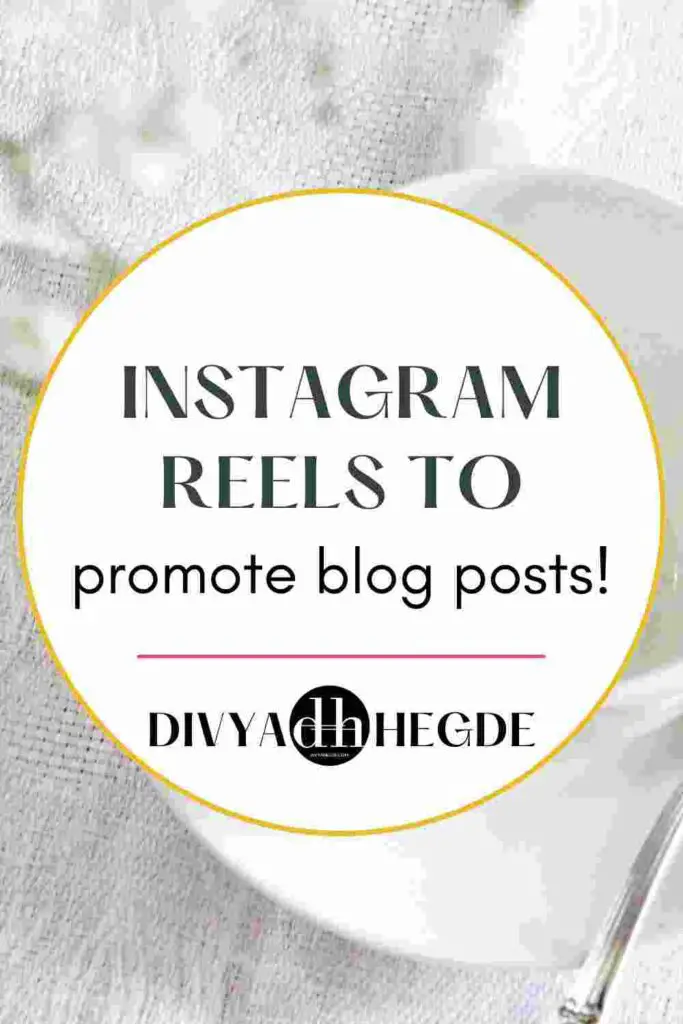 And if you already have a TikTok for your blog/business that you use, you can download those videos on to your device and upload them as reels. Either way, you should be putting out reels!
Also, don't forget to post other types of content on Instagram like carousels, stories, etc. as they get engagement too!
Instagram reels are one of the many ways to promote your blog/business on Instagram. Read How to Promote Your Blog on Instagram to find out other ways you could diversify your Instagram content!
Instagram Reels Ideas To Promote Your Blog/ Business
1. Share Tips From Your Niche
Have a ton of list posts on your blog? Time to put it to good use. This is one of my favorite Instagram reels ideas! So easy to execute and requires very little time and effort.
Pick 10-15 of your best performing blog posts and use Instagram reels to promote your blogpost! Let's say you have a blog post with 7 points in it like the blog post you are reading right now.
What you can do you is instead of creating a 60 second Instagram reels for including all the points in one, split them up into short 15 second videos and create a 7 part series.
This way you not only have 7 Instagram reels ideas, but also retain your audience attention, generate curiosity and compel them to click for more!
The best part is that you know these blog posts are popular so, you can confidently avoid the guessing game of will this work!
2. How-To Or Tutorials
We talked about tips and tricks above. Go a step further and show people how to do it. Show them what it's actually like doing a task.
For example, instead of telling the step by step process to create welcome series for your email list, show them how to do it through a screen recording. This way they can understand better.
Create simple tutorials for your Instagram reels. Let's say you are a jewelry blogger or small business. You could show a simple tutorial of how to organize jewelry, keeping things untangled, etc. instead of just giving tips.
If you're a graphic designer or writer, you could create a step by step tutorial of how you make your design/article better.
Read: Best Equipment To Create Reels For Bloggers
3. Go Behind The Scenes
Behind the scenes type Instagram reels show a more real version of you and your brand. This is the best way to get people interested in your work.
Not only does this intrigue your ideal clients but also help/motivate fellow content creators in your niche!
You can create behind the scenes reels Instagram ideas for your blog/business in 2 ways. One way is to show what your work routine looks like, a sneak peak of what your business does, etc.
Another way is to go an extra mile and show your work process with a tip. Maybe a screen recording of a project you are working on from start to finish.
You can then repurpose this as Instagram stories or Facebook videos!
Liked what you read so far? Then I'm sure you'll love my newsletter I send out 2-4 times a month where I go in-depth about blogging and marketing. Sign up to receive one!
4. Share A Story
A personal win, failure or a lesson always gets more traction and engagement. Hop on the trend and share what it's like doing what you do. This Instagram reels ideas for business works wonders in terms of humanizing the brand!
You could share a backstory about how and why you got started and where you are currently. This is extremely helpful for those who are planning to do something similar.
Client stories could make another innovative Instagram reels ideas! Share your work and what the client has to say to boost your business and close more deals!
Failures. What went wrong the first time you got started, what's that one thing you thought was the "it factor" but wasn't, etc. are creative ways to teach people a lesson. So many people could learn what not to do in your niche when starting out!
5. Bust Myths In Your Niche
If you're reading this then I'm sure you are some kind of a content creator, blogger or business owner. And with that comes sooo many myths.
Busting myths in your niche is like the gold mine of all Instagram reels ideas discussed so far. These reels ideas not only bust myths but also act as a lesson or could be a story (#4) or a tutorial (#2).
Or, you could talk about something you do in your niche that most people don't or something you do differently.
What is something in your niche most people don't talk about or talk about and you don't? These type of reels keep people invested.
6. Before And After Process
Create a reel with super catchy music where you show the before and after process of doing something in your nice.
These Instagram reels ideas are great for finding potential clients and engage with your target audience!
Share your process of re-branding/re-doing a client's work. What it looked like before to what it is like now and how the change impacted your client's business positively! This will help you close more deals!
Another spin off could be what your business looked like before and what it is like now. Share significant changes you made that helped your brand do a 180!
7. Share Client Testimonials
Sharing client testimonials is a great idea if you are a virtual assistant or a social media manager. Show what the stats looked like before and after you started managing your clients!
Or, if you sell products and services, create an Instagram reel around it and show what results people could achieve if they used your products. Throw in some testimonials too.
These were some tips to use Instagram reels to promote blog post. What will you be implementing? Tell me in the comments!
Also, share this thread on Twitter or with someone who could benefit from this!
About Divya Hegde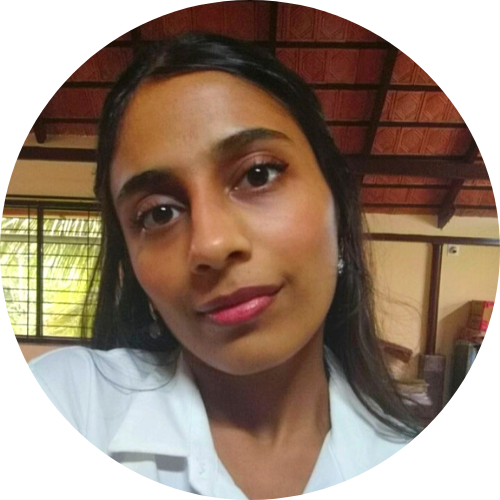 Divya Hegde is a blogger, writer, and designer who helps businesses grow their online presence through content writing and social media marketing.