Should you use Instagram to promote your blog? Absolutely. Why wouldn't you. I mean, with 1 billion active monthly users on Instagram, there's at least 0.001% (that's 10k) people who could be interested in your work. That should be a good push to promote your blog on Instagram.
To promote your blog on Instagram, all you need is a great profile picture, creative eye for trends, catchy templates, high quality photos and dedication. Not only can you get your blog noticed on Instagram by target audience, but also convert them into high paying customers.
There's a lot of talking when it comes to not being able to link blog posts on Instagram so, it's a waste of time. But I think if you let go of Instagram for that one reason, you're missing out on a lot of potential leads!
Just because you can't add links that'll take people to your blog doesn't mean you can't promote your blog on Instagram. Indirect promotion still counts. It's even better sometimes.
Imagine someone finds your Instagram account while they were scrolling through reels and found your video useful. Now say they liked it. Instagram is obviously going to promote your account to them.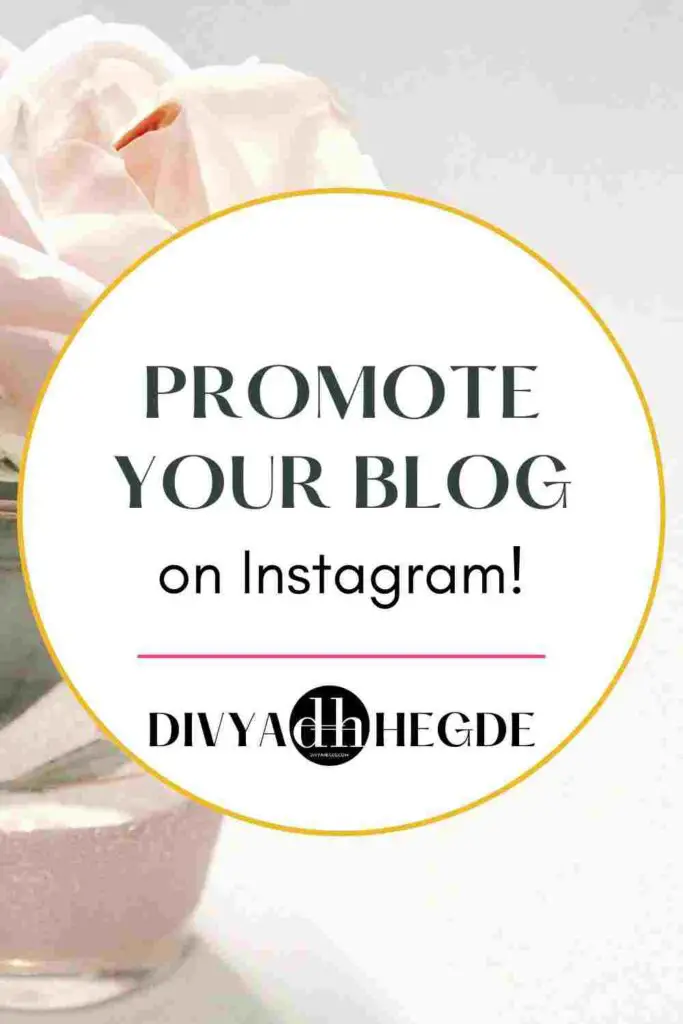 This may persuade them to finally click on your profile and the link in bio. And when they do, you know for sure they are interested in what you do. How? Unlike Pinterest, they had to take an extra step to view your website.
Also, keep in mind that having 15k followers but barely any engagement is way worse than having 300 followers with amazing conversions. This is a long term game so, don't try to find quick wins or shortcuts like giveaways.
Yeah, you can host giveaways and get a bunch of followers but you know that most of them followed you for the giveaway and will either unfollow you after it ends or not interact with your content.
Instagram doesn't like this. So, it's better to stick to long term content planning aka producing quality content that'll help you grow your blog traffic.
How to Use Instagram to Promote Your Blog
1. Use Instagram Reels To Promote Your Blog
With video content taking over the internet, Instagram won't stop pushing reels down our throat. This is a great opportunity for you to use Instagram reels to promote your blog and blow up.
We all know how stubborn the Instagram algorithm is when it comes to "reach". Now that they are serving "reach" on a silver platter to us, it's high time we go all in.
Also, I don't know if you've heard this but, Instagram's director said they are no longer a square photo sharing app. They want to focus heavily on video content with their upcoming update.
With the right choice of music and catchy video, you can get 1000s of impressions and conversions. Did I say without showing your face? Yes!
Create reels for all of your high performing posts and add a CTA to your blog in the video and reels description. Also, if you write how-to posts, make how-to reels as they are very popular.
If you have a crazy story, a win or a lesson people in your niche could learn from, please make a reel! Anything that has a little bit of personality, personal experience is always well received.
I go over How to Use Instagram Reels to Promote Blog Post with stats and all the nitty gritty details in this post, don't forget to check that out!
2. Take Advantage of Instagram Stories
Instagram stories are a great way to share more easy going okay quality content like behind the scenes of your work, your blogging routine, blog post creation process, sneak peek of your new work, etc.
As Instagram stories disappear after 24 hours, you can take it easy and experiment. This gives you more freedom to post everyday.
If you use Pinterest to promote your blog, then you can download those pins and upload them as an Instagram story to promote your blog post.
If you have 10k followers, nothing should stop you from adding the holy swipe up feature! And if you don't, like me, you can always link in bio your way out!
Read: 11 Ways to Promote Your Blog for FREE!
3. Leave Calculated, Meaningful Comments
A well thought out comment will make anyone's day. Why wouldn't you want to make someone you follow feel that way? Especially when you find their content helpful.
Not only do you help them, but also help yourself in return. How? Most creators reply to a fair amount of comments. And when they do, those comments stick to the top.
I think we all can agree that most people are lurking on Instagram (guilty!). Now this is where your profile picture comes into play. Remember I mentioned how it is necessary earlier?
As people scroll through the comment section and come across your comment, they'll most likely click on your profile picture to see what you're about.
The amazing content and value you provide plus a catchy CTA will definitely hook people! Viola, you've found yourself new people that are already interested in your niche!
Liked what you read so far? I'm sure you'll enjoy my newsletter I send out 2-4 times a month where I go in depth about blogging and marketing. Subscribe to receive one!
4. Consistent Quality Content
Your feed is what people perceive of your blog/business. I know we should look beyond aesthetics but, a great looking feed never misses! We've all clicked on something just because it looked cute am I right?
In no way do I mean go crazy and restrict yourself to 2 of your brand colors and use them all over your Instagram profile like it's 2014. All you need to achieve is a cohesive, legible feed.
Especially if you're not a lifestyle or travel blogger but want to promote your small business on Instagram.
Research hashtags that work for your niche and add them to each and every post of yours. You'll be surprised by the amount of people who discover you through hashtags.
5. Collaborate With Bloggers In Your Niche
Collaborating with other bloggers in your niche gives you access to their audience and vice versa.
If you've written a guest post for someone, create an Instagram post for the same and tag the blogger.
Also, leave a comment on their recent/relevant Instagram post and tell how you felt writing for them. This way, anyone who comes across this comment can click on your profile!
Another way to collaborate is by finding a topic you want to create a post about and ask 4-5 bloggers to provide one point/tip for the said topic.
Create a carousal post and tag each one of them for their respective tips and ask them to share it on their story!
6. Interact With Potential Clients
How many times have you considered interacting with your potential clients/customers? If never, you should definitely try to!
If you provide services and know who to offer to, finding them on Instagram isn't that hard. Just like LinkedIn or cold emailing.
Find bigger accounts that could use your services and leave meaningful comments, share their posts, etc.
You can find such people/businesses through hashtags and the following tab. Most of them have emails in their bios so you know how to get to work!
7. Lives And IGTV
Lives and IGTV are another great way to interact with your followers. Create a 2 minute IGTV video explaining how you approach certain topics in your niche.
Also, try and go live with another blogger and answer concerns of your audience. This will help you understand what problems your audience face and you can use this to churn out more blog posts!
These were some tips to promote your blog on Instagram and get discovered by potential clients and customers. Do you use Instagram to promote your blog posts? Do you believe in giveaways in exchange for followers? Let me know in the comments!
Help me out by sharing this thread on Twitter or with someone who refuses to promote their blog on Instagram!
About Divya Hegde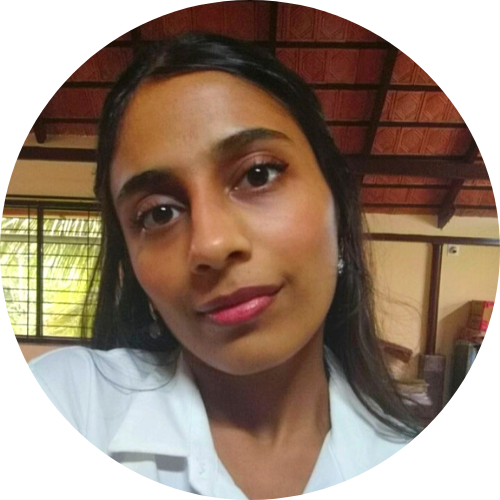 Divya Hegde is a blogger, writer, and designer who helps businesses grow their online presence through content writing and social media marketing.