We've all wondered how can I make my blog look pretty at least once. I wish we could install a cute theme and call it a day right? Seems like fancy themes or insane animations alone don't make your blog attractive.
To make your blog more attractive, all you need is a great website and blog post structure, high quality content, easy website navigation and a fast loading website.
I'm sure installing a pretty theme and hiring a designer to custom design our website can make it more appealing to readers. But is that it? What about the actual content, overall user experience and key takeaways?
What makes a blog more attractive to you? I'm curious to know!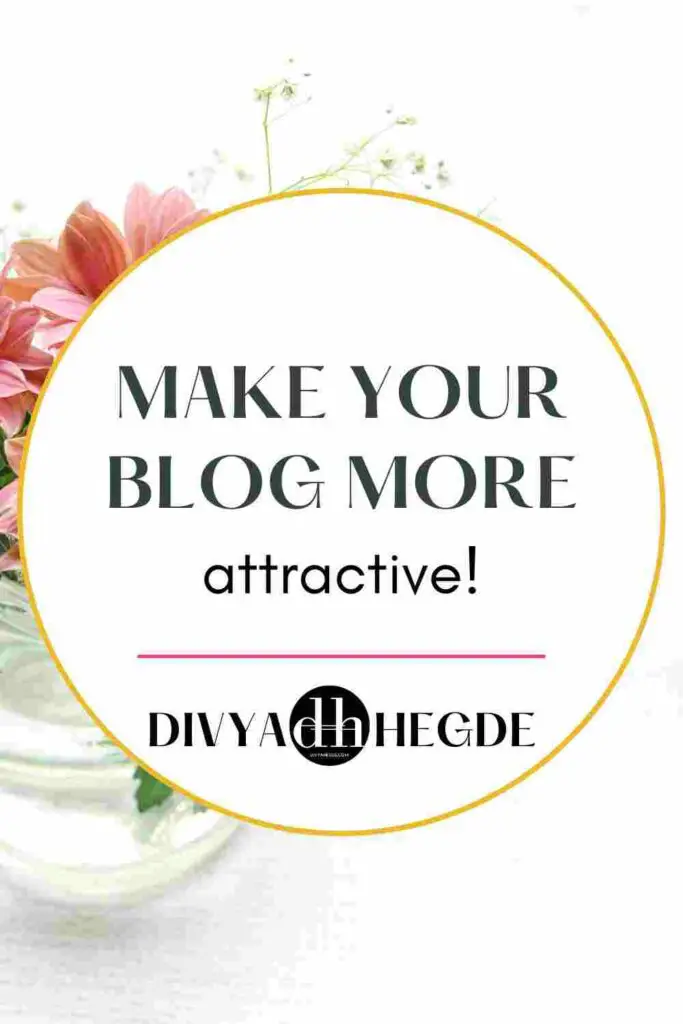 As much as the aesthetics play a role in making a blog more interesting to look at, there are other steps that play an important role too.
Down below I discuss exactly that! Here's to making our blogs more attractive from the outside and inside!
Tips To Make Your Blog More Attractive
1. Website Structure
Website structure is very important to make your blog more appealing. Your blog layout, blog post section, pages and search bar improve user interaction and experience.
1.1 Mind Your Whitespace
Unregulated whitespace can bug people and so can an extremely cluttered website. So, make sure you strike a balance between the two.
Do you have a sidebar? Then make sure you add important links and updates there. Also, please note that sidebars don't really exist in mobiles.
So, if you have a lot of mobile users on your site and all of your important links are only present at the sidebar, you're missing out on a lot of potential subscribers, customers, etc.
1.2 Typography, Colors and Cohesiveness
Use a serif font or something that is easy to read. Keep in mind that the number of mobile users have skyrocketed over the past years. So, a font size below 16 will drive them away.
Colors bring your website to life. So it is important to pick colors that go well together and are legible on the smallest of devices.
The way your whole website comes into being when typography, colors, whitespace, images, etc. come together has to be cohesive.
Easiest way to achieve this is by staying consistent with your brand colors and font style!
2. Seamless Website Navigation
Every visually appealing website has great navigation in place. Navigation is basically how easy it is for a random person who lands on your site to successfully go to different areas of your blog.
2.1 Homepage
There are two types of homepages. One which contains the most recent blog posts and the other that is static with products, services and other information mentioned.
If you look at Divya Hegde, you'll see that mine is the latter. I used to have only my most recent blog posts show up on my homepage before.
But as I grew my website, I had more to offer. So I changed things a little and added my lead magnet, shop and more.
Regardless of what type of homepage you currently have, one thing you need to keep in mind is ease of navigation.
Can someone who lands on your homepage find everything you want them to know easily? Yes? Cool. No? Change it.
2.2 Navbar
Navbar is the top most section through which you can go to different pages like blog, contact, privacy policy, etc.
Make sure you have a navbar if you don't already have one. This navbar sticks on top of every page on your site making it easy for people to navigate to different parts of your blog.
2.3 Footer
You can add your legal templates and disclosures here. As the footer sticks at the bottom of each page, anyone wanting to check the authenticity of a website can easily navigate through all the legal pages!
Nothing will make your blog more attractive than legal templates as it is a display of legitimacy and trust!
3. Blog Post Structure
Create a blog post structure that makes it easy for your readers to navigate through. Creating a blog post structure will help you write more posts. Wonder how? Read How To Create a Productive Blogging Routine to know more!
3.1 Titles, Headings, Sub Headings
A catchy blog post title never misses. Split up chunks of paragraphs with the help of headings, sub headings and images.
Make use of bullet points and short sentences for making your content easily digestible.
Also, don't forget to add a table of contents section so that people can navigate to topics they're drawn to!
3.2 Widgets, Ads, Lead Magnets
Another easy way to break paragraphs into smaller chunks is by adding a sign up form, ads or widgets like quotes, tweets, etc.
Add them whenever you can as they definitely make your blog more attractive.
4. Improve Blog Content
Content is king. What have you done about it?
The best content you'll ever create is that which helps your readers to do better. Understanding their pain points and creating content around that will not only help you find new readers but also make your readers want to come back for more!
With a solid content marketing strategy and the right keyword research guide, you'll be able to create evergreen content and multiple posts around a certain topic.
This will allow you to point your audience to all the different blog posts that fall under the same category. In a way, you'll create bingeable content.
Liked what you read so far? I'm sure you'll enjoy my newsletter I send out 2-4 times a month where I go in depth about blogging and marketing. Sign up to receive one!
5. Cut Out Unnecessary Images
I think I talked about cutting out unnecessary images in my 13 Things to Do Right Now to Improve Your Blog post too. Remove unnecessary images from your blog posts and pages.
Irrelevant images not only decrease site speed but also ruin user experience. Unless it's a how-to, instructional post or your niche calls for images aka travel, food or beauty, you should try and stick to 2-4 images.
Also, make sure they are of the right size as it significantly affects your site speed. Try to keep images under 100-200 kb.
6. Improve Website Speed
You worked really hard to make your blog attractive, create the best experience for your readers, put thought into your theme, design, aesthetics, quality and have a site speed of 20, you've lost.
All of your hard work goes down the drain if people can't even look at what you've done within the first 3-5 seconds of them clicking on your website.
So, make sure you prioritize your site speed. Trust me, that fancy theme is not worth it if your site takes an eternity to load.
I go over how I dramatically increased my website speed in this post, you should definitely give it a read.
7. Declutter the Backend of Your Website
Getting a site audit or regular decluttering of your backend is important. Clearing cache, removing unwanted plugins, media files, etc.
Boring but it helps with site speed and overall site health so much! So, don't forget to clean up your WordPress dashboard too!
These were some ways to make your blog more attractive. What have you done to improve user experience on your site? Tell me in the comments!
Also, share this blog post and help someone make their blog attractive too or share this thread on Twitter and help me out!
About Divya Hegde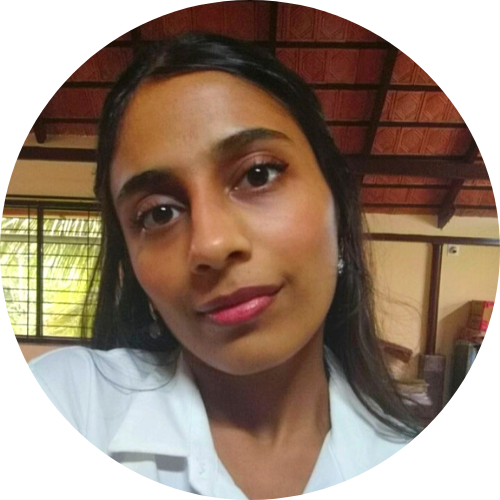 Divya Hegde is a blogger, writer, and designer who helps businesses grow their online presence through content writing and social media marketing.