Ads are annoying but not when you monetize your website with ads and make a little money (guilty) But let's be real here, if Google AdSense and Amazon affiliates are your only ways to monetize your blog from day 1, then you'll be making pennies until you get a decent amount of traffic.
There are so many unique ways to monetize your blog (and get paid) from day one as a new blogger without ads which includes freelancing, virtual assistants, services, products, consultations calls and more.
You can apply for Google AdSense and a couple affiliate links here and there without a doubt. But keep in mind that to make real money from either of these, you need to have a steady source of web traffic.
The most important pre-requisite to monetize your blog without ads is building connections and approaching people in your niche to offer services. Actively engaging with bloggers in your niche, getting attention of people you'd want to work with always helps.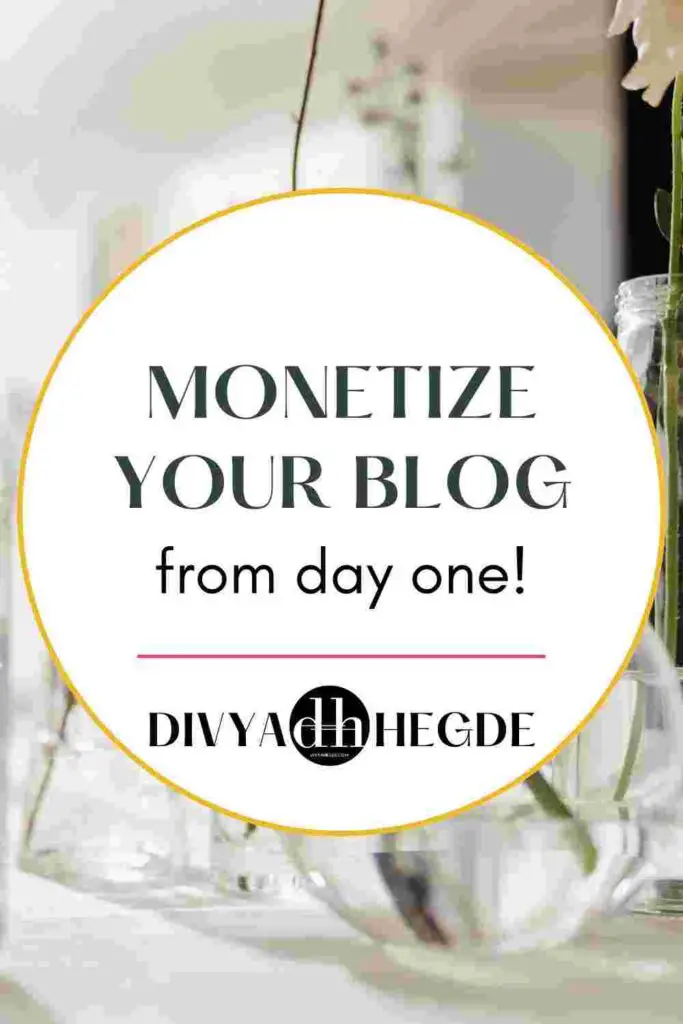 Private, tight knit communities on Facebook groups are there for just that! Join a couple groups you feel drawn to and interact with people. Help some out and also ask interesting questions!
Before we get started, you need to keep in mind that making any kind of money when you're a complete beginner takes a lot of effort, patience and learning. If you are willing to put in the work and expand your skill set, you're good to go.
So, without further ado, here are some ways on how to monetize your blog from day one and also get paid!
Unique Ways To Monetize Your Blog From Day One
1. Freelance Work
Freelancing is honestly the best way to start making money right away. Setup a page on your blog with a list of skills and services you provide and start pitching to people.
Create a self hosted website of your own if you don't have one. This shows people your are legit and take your work seriously. Look professional from day one!
It could be niche specific or something general depending on what you're good at and what people want.
Look up websites online that fall under your domain and send a meaningful email telling how you could help them.
Also, if a blogger is looking to hire writers or designers, you'll find more information about the same in their contact page or navigation bar. Make the most of this.
Join Facebook groups that hire people with your skill sets and pitch there. If you find a blogger who could use some help, pitch!
Leaving meaningful comments under blogs you connect with helps too. Make sure people recognize you from your comment by adding your picture.
2. Sell Your Skill
As it can take time to monetize web traffic, you can make money through an already established website by providing value.
If you can monetize your skills, then go for it. Take advantage of your college degree or prior work experience and sell your skills.
Building websites, editing, proofreading, creating landing pages, copywriting, you name it. People are always looking for someone who can improve their lives.
If you have multiple skills like website design, copywriting and email marketing, you can make a package and sell it to people with a discount too.
I'm pretty sure someone looking to hire a freelancer for copywriting wouldn't mind social media marketing or graphic design. Now they find you, an all in one package deal, they'll most likely go with you!
3. Sell Products Unique To Your Niche
One of the easiest ways I monetize my site from the get go was creating a minimum viable product, Pinterest templates. Likewise, you can do it too.
Printables, resources lists, templates, etc. are a great way to get started. As it is a minimum viable product, people don't have to think a lot before making a purchase. Also, you could get reviews for your product and promote it more.
You could offer your product for free to say first 5-8 customers in exchange for a review or add your product as an upsell when someone signs up for your email list.
There's a lot of work that goes into making this a success so be patient. Selling products is a whole blog post in itself.
Liked what you read so far? Consider subscribing to receive a newsletter where I go in-depth about blogging and marketing!
4. Virtual Assistant
If you're good at managing tasks, keeping lists up to date and checking if everything's going as planned, you should definitely look into becoming a virtual assistant.
Again, there are Facebook groups for the same or you could cold email bloggers. Don't send emails to bloggers that are very well established as they definitely have a VA.
Instead, aim for someone who has decent traffic and exposure.
You could also try for social media manager posts or create custom graphics for a said blogger.
5. Consultation Calls
Consultation calls are a great way to monetize your blog without ads. If you are an expert in your niche or have prior experience in any area, you could offer this people.
Let's say you went to college to study marketing or your worked at a PR firm before. You can use these experiences to help influencers and bloggers close sponsorship deals faster as you know what companies are looking for!
You can apply this example to any niche or skill you have! When starting out, don't be afraid to work for free in exchange for a testimonial or review.
People trust people with testimonials and experience.
6. Start And Monetize Your Email List
Emails are without a doubt the best way to keep in touch with your readers even after they've exited your blog. No algorithms, shadow bans or fear of not reaching to your audience!
If you've ever read my blog, you'd know how obsessed I am with emails and email marketing in general. I think I somehow manage to mention emails in every one of my blog posts.
I'm sure you've heard of money is in the list but is it though? Yes and no. It all depends on what you do with your email list.
Easiest way is to attract potential customers with the help of an irresistible lead magnet.
Create a 4-5 day free email course that would help your readers and you can add affiliate links in your emails and on the last day, you could promote your product.
7. Recommend Blogging Tools You Use
Signing up for Amazon affiliates is cool but they have really low commission rates and if you don't fall under the lifestyle, luxury beauty category, it can be hard to make decent money from day one.
Instead, become an affiliate for blogging tools and resources you currently use. Most blogging tools you use have an affiliate program with higher commissions and payout than Amazon.
By recommending products you've already purchased while starting your blog, you not only promote products that you actually use but also help people just like you!
These were some unique ways to monetize your blog on WordPress from day one. Keep in mind that having an online presence is important. Does not have to be thousands of followers but a handful of people who could benefit from your skills!
Is there anything I missed out on? Let me know in the comments! How many different ways do you plan on monetizing your blog? I'm curious to know.
Also, help a friend out and share this thread on Twitter or with someone who could benefit from this!
If you liked this post, then I'm sure you'll enjoy my newsletter I send out 2-4 times a month. Subscribe if you'd like to receive one!
About Divya Hegde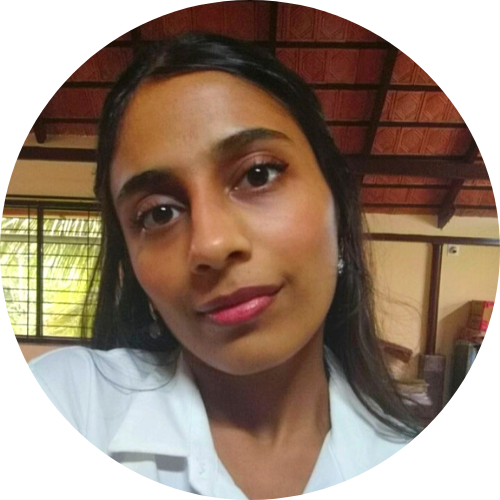 Divya Hegde is a blogger, writer, and designer who helps businesses grow their online presence through content writing and social media marketing.