The key to surviving online competition is by reinventing yourself and growing consistently. No better way to grow than building a solid connection with people you write for. This is so easy with email list building being an option.
People willingly giving their emails to you because they trust you and like what you provide? Looks like growth to me.
Emails still have the highest converting rate compared to any social media. Immune to any algorithm changes, being the best form of owned media, are some of the many benefits of an email list.
Email list building will teach you a lot about your readers, help you segment them and cater to each one personally. Who wouldn't love a personalized email?
Apart from being cost effective, emails let you control your brand narrative and connect with your readers the way you want.
If you are skeptical about why start an email list when there's Facebook, Instagram and Pinterest, read this blog post about Why You Need to Start Email List for Your Blog.
This post contains affiliate links through which we may make a commission at no extra cost to you. Read the full affiliate disclosure.
Things to Do Before You Start Email List
1. Subscribe to Blogs in Your Niche
As a blogger, you should be curious and open to learning. What better way to learn about blogging as a business than stalk experienced bloggers in your niche?
There are two ways in which you can so this. Let me explain.
(Roll the disclaimer, don't copy them. Just use them for reference. You can only go so far copying someone because they're likely to file a DMCA complaint and Google will penalize your site)
1.1 Google Search Results
Type in a query on Google related to your niche. Preferably a problem you might be currently facing. See what shows up.
Observe their blog post titles and click on the title that intrigues you the most. Now, check out the lead magnets this blog offers, at what time it appears, the CTA they used, etc.
After doing that, click all the remaining links on the first page of Google. Repeat the previous step. Compare the blog post that intrigued you to the rest of them.
Notice any differences? Jot them down. Make an excel sheet of their lead magnets, type of email subscription form they used, number times it showed up, etc.
Now ask yourself why you clicked on that particular link first? Did you like the tone of that blog post? Were you ready to give your email right away?
Understanding this will help you draw conclusions about user behavior. Since these blog posts are in your niche, chances of others following your pattern are high.
1.2 Subscribe to Specific Blogs
You know some of the big names in your niche? Go to their website and chill for sometime. An email subscription form popped up, I'm guessing. Subscribe
Subscribing to experienced bloggers in your niche will give you an idea of how they interact with their subscribers.
From the kinds of freebies/lead magnets they offer to what their welcome email series looks like, you'll get a lot to learn.
Compare how different their emails were to that of the ones you received from #1 pages on Google.
What role did knowing the person (obviously not personally) play in the way you perceived these emails? Let me know in the comments?
2. Valuable Lead Magnet
So what exactly is a lead magnet? A lead magnet is a valuable offer provided to customers in exchange for their emails.
Why do you need a lead magnet? For email list building. As a blogger/business, you want to connect to your customers on a personal level to truly solve their problems. Emails help with that.
Do lead magnets works? Yes, they do. Offering a high quality/valuable lead magnet will increase your email subscribers. Read: Lead magnet Ideas For High Conversions!
Amongst the things you need to know before starting an email list, learning how to craft a valuable lead magnet should be #1.
High performing lead magnets are those that have at least one of these (if not all) characteristics:
Solves a problem:

A freebie that tends to customer pain points? Yes!

Is super specific

: A monthly goal tracker is more specific than a goal tracker.

Easily accessible

: Users should not have to struggle to find your freebie.

Byte sized content

: Something that's easy to comprehend, is a quick fix.
3. Choose the Perfect Email List Provider
Now that you have an understanding of what works in your niche and have a lead magnet in mind, get started with choosing the perfect email list provider.
There are so many email service providers claiming to be the best email list providers. How to decide which one to go with?
It all depends on your needs. What are your needs? Do you need a service where you wouldn't mind putting in the extra work (coding) or are you a complete beginner who doesn't want to spend money?
MailChimp, Convertkit and MailerLite are the top email marketing providers. Both MailChimp and MailerLite provide 1000 free subscribers whereas Convertkit provides 500.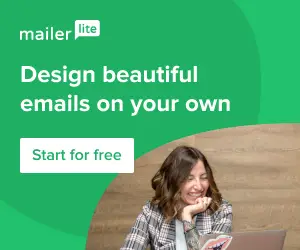 I personally prefer (and use) MailerLite as it includes the best of both worlds for free. The first 1000 free subscribers +automation part of MailChimp and easy user interface and fancy templates of Convertkit. Try MailerLite today.
An important aspect of email list building most bloggers seem to ignore is the Privacy policy. Legally protecting your blog should be your #1 priority.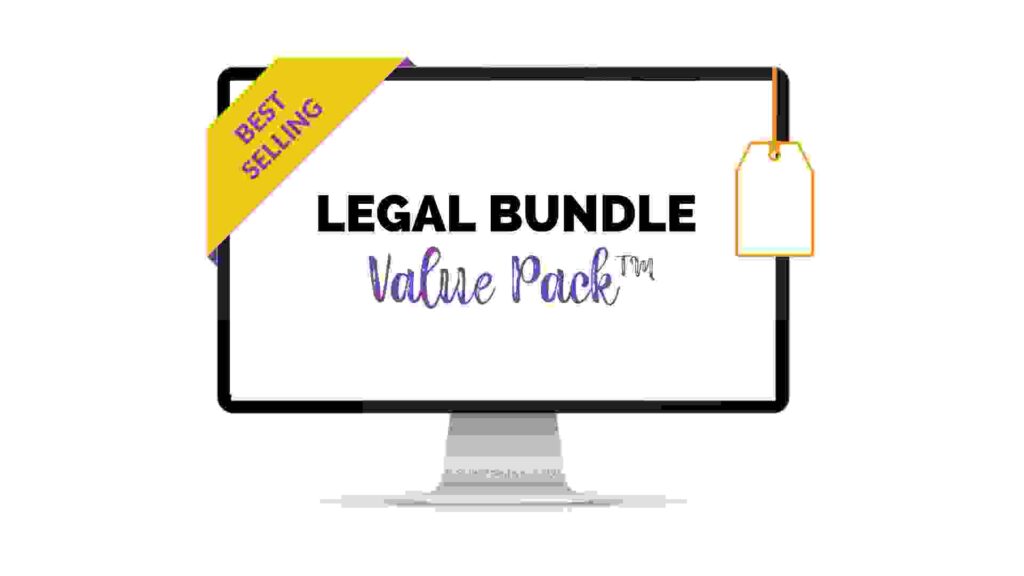 Make sure your privacy policy page is legit and drafted by a lawyer. Don't have one? Check out Lucrezia's (a professional lawyer from Blogging for New Bloggers) Privacy policy template!
Best Practices for Email List Building
1. Create High Quality Content
Yes, I had to include this. Let's be real here, who wants to give away their emails to someone they don't care about and neither get value from?
This is exactly what to do to build an email list. Provide high quality content consistently. This ensures your audience that you provide value and in turn helps you build trust.
Consistency is key. Get started with building a content marketing strategy for your blog as it keeps you in check and stay ahead of your schedule.
Read How to Build the Perfect Content Marketing Strategy for your blog! Yes, bloggers need a content marketing strategy too, here's why!
Most businesses see an increase in leads and sales due to their content. So, don't neglect the power of content marketing.
2. Strong CTAs
CTA or call to action is anything that prompts users to take a desired action. It could be comments, emails, make a purchase, etc.
Knowing what you want will help you craft the best CTA. More subscribers? More prospects? More pageviews? What's your goal?
Set realistic goals you can achieve in terms of the number of subscribers or clients you can bring in.
Instead of the generic subscribe to get a weekly newsletter, try being more specific. This is because someone who visits your website for the first time doesn't want a weekly newsletter.
But a get this free blogging resources list would work wonders in roping people in. Be it their first time ever coming across your website.
Get creative with your CTAs. Switch up the boring subscribe with something more fun like let me in or I need it now.
Create a CTA that has no obligations. There should be no reason they shouldn't give it a shot. Look at this image MailerLite uses to promote their services.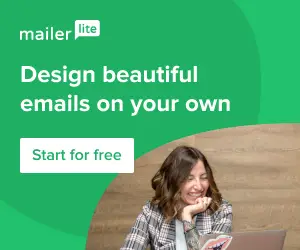 Not only does it convey their brand message but also creates this sense of ease. There's no obligations. Not sure if it's for you? You don't have to commit because you try it for free.
3. Different Blog Post, Different Lead Magnet
Having one single lead magnet that pops up on every blog post is fine. But, guess what's better? A specific, personalized lead magnet for a particular blog post.
Do you have a blog post that is about creating a side hustle routine? Make a lead magnet for that specific post. A side hustle routine checklist that pops up mid way would be perfect.
Creating personalized lead magnets not only help you get more subscribers, but also segment your audience based on their needs.
Sending personalized emails to someone who you know is interested in content marketing is easier, more beneficial than sending an email talking about marketing in general.
This way you can solidify relationship with your customers and let them know that you have exactly what they're looking for.
I've gained more subscribers by adding personalized lead magnets. Full breakdown in a upcoming blog post. Subscribe to get notified.
4. Lead Magnet Placement
Yes, this matters. Where you place your lead magnet is a make or break situation almost every time.
There are a number of ways you can create and place your lead magnet. From landing pages to pop-up forms to embedded forms to exit intent forms.
Start with your homepage. Add an email form which tells exactly why anyone should even consider subscribing. Place it on top and bottom of your homepage.
But this isn't the best place to convert readers into subscribers. As well all know the homepage consists of a bunch of other CTAs too. For example, the about section, services, etc. It is easy to get lost on the homepage.
So, save the most creative forms for your blog posts where people actually get value. A pop-up form which offers a lead magnet that ties your whole website together would be perfect.
Another option you have is to embed forms in the between paragraphs. You could also create a static subscribe form that follows the reader at all times.
You might have noticed these usually on the side bar (right hand side). But, the problem with this type of form is that they work well for desktop only.
In mobiles, this form is automatically pushed down. So, if you have a lot of mobile users, this isn't for you.
According to Hubspot, pop-up forms still have the highest conversion rate even though most people find it annoying.
Most of my readers said they were not a fan of pop-ups. But, my MailerLite dashboard has something else to say!
5. Promote Newsletter on Social Media
Any easy way to bring in more subscribers is by promoting your newsletter or lead magnet on your social media handles.
Have an amazing lead magnet that you know will help people out? Well, let them know?! The best place to add a CTA is in your bio. On Facebook, Twitter and everywhere else.
Create a post dedicated to your lead magnet. Pin that tweet on top of your profile. The same goes with other social media platforms.
If you have a product launch, post links to your landing page on your email list too.
6. Send Emails That Are Worth Opening
At the end of the day, there's no point in acquiring a bunch of subscribers if they don't open your emails. So, make sure you send emails that are worth opening.
How do you write emails that are worth opening then? Well, there's quite a few techniques to do so which will be a blog post on it's own.
But, here are a few honorary mentions:
Better Subject Lines
Subject lines are the first thing anyone notices in their inbox. Make it interesting. The trick is to tell exactly what your email is about without actually telling it.
For example, let's say you have a new video course on how to get started with content marketing.
Instead of writing I'm launching content marketing course, you can write I finally found a solution to creating high converting content every time.
The second subject line at least forces the reader to learn more about what that solution was unlike the first one which gave away everything in the title.
Hitting the Pain Points
Send an email that addresses pain points of your readers. You can find out what is bothering your readers by conducting a survey through your email list.
Also, you can do this by discussing something everyone in your niche goes through. If blogging is your niche then, talking about things you wish you knew about blogging or the blogging mistakes you made can help your subscribers a lot.
You could also talk about some recent incident that took place in your life (or general) and somehow tie it in with a blog post of yours.
Recent algorithm changes, taxes, and how to keep yourself ready for the next change could be something you can cover too.
This way, your subscribers are more likely to open your emails the next time they receive one from you.
These were some email list building tips that helped me grow my email list within the first few months of blogging. What tips will you be implementing? Let me know in the comments!
Snoop around the blog to find some content marketing tips? Send me an email about what you think if you'd like to!