Why even start an email list or have an email marketing strategy when you have Instagram, twitter and Facebook followers? Remember when MySpace was a thing? How about all those popular creators on vine switching to YouTube?
For how long do you think you're going to leverage your business using Instagram or Facebook? This is where email lists and email marketing strategy comes into picture!
I think that many people don't realize that they do not own the most important part of social media, i.e., their followers/audience.
You don't own anything. From followers to likes and everything in between.
Once that particular social media platform decides to pull the plug, your followers, likes and shares will be gone forever!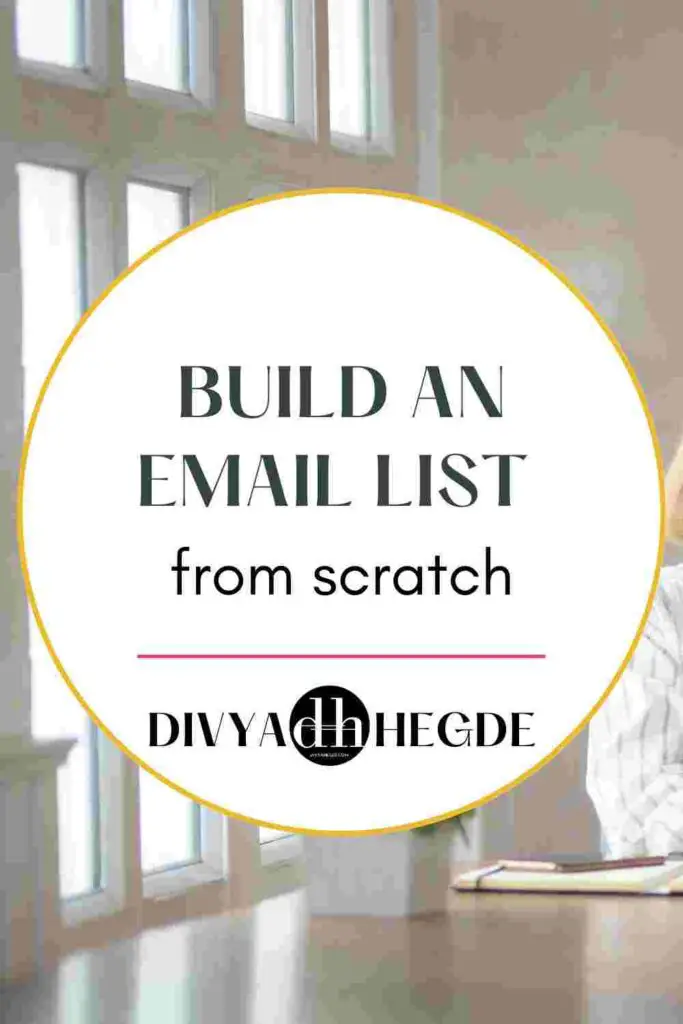 This is why email marketing, the oldest form of communication is still being used. An email has way higher conversion rates than any social media platform, social media marketing ever!
And the fact that you fully own the list! If that doesn't force you to think about an email marketing strategy I don't know what will.
In this day and age, especially when most people are more than careful about their data and privacy, them willingly giving you their emails to be a part of your list is the highest form of trust you could ever get/build!
Why Start An Email List?
Email marketing is a digital marketing strategy wherein you build relationships with subscribers and potential customers through your email list by sending emails to them.
An email list is a collection of emails of those people who willingly signed up for your freebie or lead magnet.
Apart from the fact that you fully own your email list and that you have the list with consent, there are several perks of having an email list.
It is pretty obvious that no matter how much time people spend on social media, they make it a point to check their emails everyday.
So, having a list ensures that you can stay in touch with your subscribers even after they've exited from your website.
Would you rather slide into a follower's dms and personally ask them to check out your recent product/post or send them an email about the same?
Unlike having to worry about sliding into your Instagram or twitter followers' dms, you can totally send an email to the same person and not be labelled creepy or pushy.
Email marketing will help you send emails only to those customers who are interested in buying from you.
This is because they took the time out of their day to subscribe to you in the first place! Understand?
But if it were twitter or Facebook, you don't know if your followers are there for your posts/tweets or if they are potential customers.
I hope I have convinced you to get started with email marketing and take it seriously.
Best Email Marketing Strategy
This post contains affiliate links through which we may make a commission at no extra cost to you. Read the full affiliate disclosure.
1. Email Marketing Research
Research is key to build a successful email list. What on earth is email marketing research? Well, as the names suggests, you do some research on how emails are sent, what call to actions were used, what was the welcome email and so on.
How do you even do this? Well, find someone in your niche who has a lead magnet. Sign up for it and see how it goes. Don't stop at one. Maybe sign up for some outside of your niche.
This gives you a clear picture of how email marketing works in specific niches. Even though the skeleton is the same, you will notice some differences.
Also, see how you respond to the emails you received. Did someone's email catch your eye? If so, ask yourself why. This is how you find out what kind of emails you like receiving and could possibly send. FTC: Don't copy!
2. Make a Lead Magnet
Your lead magnet should be something that will solve someone's problem instantly. It should be so compelling that people would be willing to give their emails for it.
Don't worry, you don't have to make a 365 day planner or an out-of-the world SEO course or a fall lookbook or giveaway your product for free.
It could be a simple pdf with a 10 day challenge or a 5 day email course or a checklist. The key here is that it should solve some problem or make someone's life easier.
Loving the content so far? Consider subscribing for more blogging tips and free checklists that will save your time!
3. Sign up for an Email Marketing Tool or Service
There are so many free and paid email marketing tools and services to choose from. And, the best part is that most of these services provide free emails for your first 1000-2000 subscribers. That's a LOT for a beginner!
What an email marketing tool does is, it helps you send personalized emails to all of your subscribers at once. These tools help you with seamless audience segmentation and cater to their specific needs.
Want to better understand your audience and audience behavior? You should definitely read a Beginner's Guide to Google Analytics.
This post is a must read because what are you going to do with an audience you don't understand anything about?
Some of the best email marketing tools are ConvertKit, MailerLite, Mailchimp. Feel free to explore and see which one works for you.
Mailchimp gives free services for your first 1000 subscribers and so does MailerLite, 500 for ConvertKit.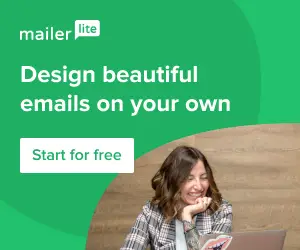 The best email marketing tool to start off with as a beginner has to be MailerLite. Why you may ask? They have an extremely beginner friendly user interface. Along with providing first 1000 subscribers for free, they also provide a total of 12000 emails/month!
I started off with Mailchimp but switched to MailerLite because their user interface is easy to understand which lets you design + send automated and personalized emails for free.
That pop up form you saw seconds ago? I used MailerLite to design it! Along with my contact and sign up forms. Sign up for MailerLite and start growing your email list!
Once you've signed up, design your newsletter or pop ups or landing pages. There a lot of tutorials on this. Check them out.
4. Call To Action
Okay, now that you've done your research, made your lead magnet and have signed up for an email marketing tool, it's time for you to start placing them all over your site.
The first step to successfully placing your lead magnet all over your site is to have a mobile responsive site. If you don't have one, change your theme or do something to make it happen. Most of your customers find you while browsing through their phones.
Then, place the sign up form for your lead magnet or newsletter inside every blog post. Yes, you've read it correctly. EVERY! This is because, most of the visitors on your site are there on a particular blog post for a limited time. Grab their attention as soon as possible.
Next, add pop ups on your site. With MailerLite, it is super easy to do this! All you have to do is install their plugin. I think you would've already seen a pop up on my site by now. (sign up I guess?)
Basically, place them everywhere on your site because you don't know how visitors will find you! Don't be spammy or intrusive. Never sacrifice user experience for an email.
5. Sending Emails To Your List
Now for the most rewarding part, sending out emails to your email list. This should be a part of your content marketing strategy!
It isn't as nerve racking or tricky as it seems. Just be yourself (cliche I know) and have the best interest for your readers. Let your personality show through these emails.
Having a personal brand will help your grow your email list faster. As most people relate to you, the more likely they are to stick around.
Make sure you have a welcome email for everyone who signs up. And if you plan on sending a weekly newsletter (like I do) you can send one with or without a theme/topic.
Remember to keep the subject line short and catchy. Don't add too many images or you'll end up in the spam folder and try to get to know your audience more!
Also, keep in mind that you have to give people an option to unsubscribe anytime. And, make sure you mention that you collect emails and what you intend to do with that information in your privacy policy.
If you don't have legal pages on your site like a privacy policy, terms and conditions and a disclaimer make sure you add them as it is required by law! You know it's serious when there are bloggers that were sued for violations. Learn more here Important Legal Pages Every Blogger Needs.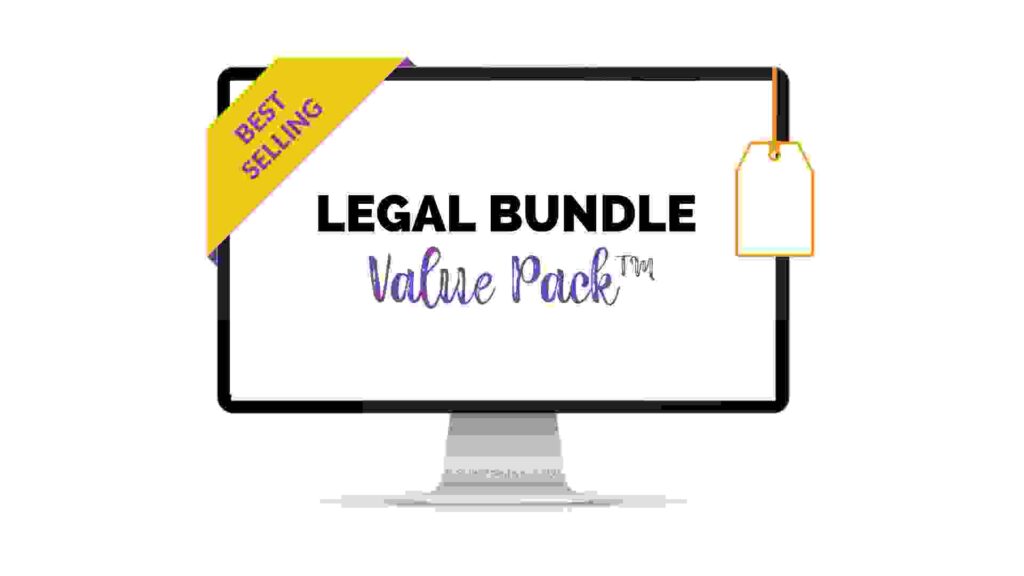 Here's a FREE legal course by Lucrezia from Blogging for new bloggers. She explains everything about CCPA and GDPR in detail. I found it very useful! She's a professional lawyer/ attorney and has all the legal templates drafts you need.
Get her Privacy policy template to protect your website and become CCPA, GDPR compliant!
I know this sounds like the most basic email marketing strategy, but being simple and consistent will take you places!
These were some tips to get started with email marketing. Let me know your thoughts in the comment section down below. I would love to hear what you have to say!
I send a newsletter twice a month where I go in-depth about blogging and marketing. Subscribe if you'd like to receive one!
If you liked this post then, the easiest way to help me and others who are interested is by sharing this post on social media. I'd really appreciate it!
About Divya Hegde
Divya Hegde is a blogger and copywriter who is on a mission to simplify blogging. She writers about blogging, content writing and marketing and helps aspiring bloggers turn their passion into a successful business.