Creating Pinterest templates is time consuming. Coming up with designs and colors that go together is hard enough. Making sure your Pinterest pins are click worthy is even harder. These free Canva Pinterest templates will help you with just that!
Nobody has enough free time on their hands to pick and choose the perfect design for their pins.
We all know that Pinterest is notorious for changing it's algorithm every now and then. Pin colors is the last thing you'd want to waste your time on.
The changing algorithm demands tweaks in your Pinterest marketing strategy. So, getting your hands on some customizable, free Canva Pinterest templates will allow you to focus more on your Pinterest content strategy.
Free Canva Pinterest Templates [Customizable]
This post contains affiliate links through which we may make a commission at no extra cost to you. Read the full affiliate disclosure.
How Do I Get The Free Canva Templates?
As the name suggests, these free Pinterest templates are for Canva. So, you need to have a Canva account to use it.
If you don't have one, you can download and create a Canva account in less than minute.
If you already have a Canva account, click on the link sent to you in your email to access the templates.
Once you click on the link sent, you will be able access the templates in Canva and customize it as per you needs.
All of these Canva Pinterest templates work perfectly fine in free version of Canva too.
What Are The Benefits Of Pinterest Templates?
1. Saves time
You can create stunning Pinterest pins in batch with this template and save a lot of time. Now you can focus on creating better content for your blog!
2. No Skills Needed
Canva is a very simple and easy to use Pinterest tool. You don't have to be a graphic designer or have any prior Photoshop skills to create Pinterest pins on Canva.
If you do Pinterest marketing for small businesses and have no time to learn or experiment with click worthy Pinterest pins, get this template.
3. Fully Customizable
The best part about this free Canva Pinterest template is that you can fully customize it to your liking. From fonts to colors and shapes.
4. Looks professional
If you're new and have no clue how to create Pinterest pins that look professional or click worthy, this template is for you!
There are certain Pinterest pin templates that are bound to get clicks over others. This template is especially useful if you're using Pinterest for marketing.
5. Designed to Drive Traffic
Second guessing if your fonts and Pinterest pin designs work or not? I've done that for you. This Pinterest template is designed to increase outbound clicks and help drive traffic to your website.
Pinterest social media marketing plays a major role in increasing your monthly views.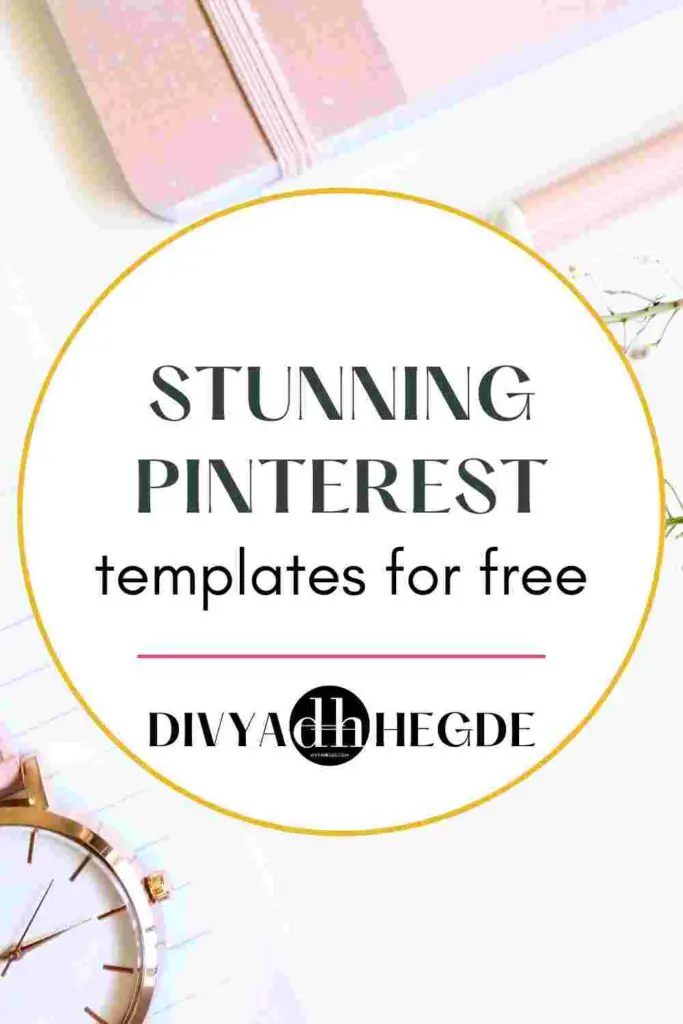 FAQs Related To Canva Pinterest Templates
Down below are the frequently asked questions related to Canva Pro, downloading templates, getting access to Pinterest templates, etc.
Where can I download templates for free?
Once you sign up using the above form, you'll receive an email. This email contains a link to the free Canva Pinterest templates.
All you have to do is click on the link and it will open up in the Canva app. The copy of Pinterest templates will be made available to you. Get editing!
How do I download the Canva Pinterest template?
Can you download Canva templates? Yes, you can easily download them.
After customizing your Pinterest pin images by adding text and colors, click on the download button. Download it in the PNG format as it gives the highest quality image.
Is Canva better than Photoshop?
Canva is a simple drag and drop tool for graphic designing. This is the best design tool for any newbie with no design skills to create a beautiful graphic within minutes. Photoshop on the other hand is more than drag and drop which is the best choice for someone passionate about graphic design.
What size should Pinterest images be?
Pinterest recommends pin images to be at least 1000x1500px or in ratio 2:3. Make sure your images are of the highest quality and true to size as they are more likely to be promoted by Pinterest.
Another thing to keep in mind is that horizontal Pinterest pins are a big no no. Always make them vertical.
What's the difference between Canva and Canva Pro?
The major difference between the free version Canva and Canva Pro is the images and fonts. You get limited access to stock photos in the free version and you cannot upload your own fonts. Whereas in Canva Pro, you get unlimited access to their stock image library and you can upload your own fonts.
With Canva Pro, you can resize images, remove background, transparent background for images, compress image size, upload videos and GIFs and also schedule your Pinterest pins directly to Pinterest and Instagram.
Try Canva Pro for free for 30 days! You can cancel anytime. Click on the link down below.
To use the above Canva Pinterest templates you don't need a Canva Pro account but it is recommended.
How Pinterest Templates Helped Me
I'm going to be honest here. My Pinterest pin templates when I started out were not the best. Mostly because I had just began blogging and tried to imitate what I saw. And what I saw were pins with not so great designs.
I remember talking about this with my email subscribers and so many of them responded with "me too".
I mean, you can take a look at my old Pinterest pin design and tell how bad it was lol. We all start somewhere am I right? [Rate my old pin out of 10 in the comments!]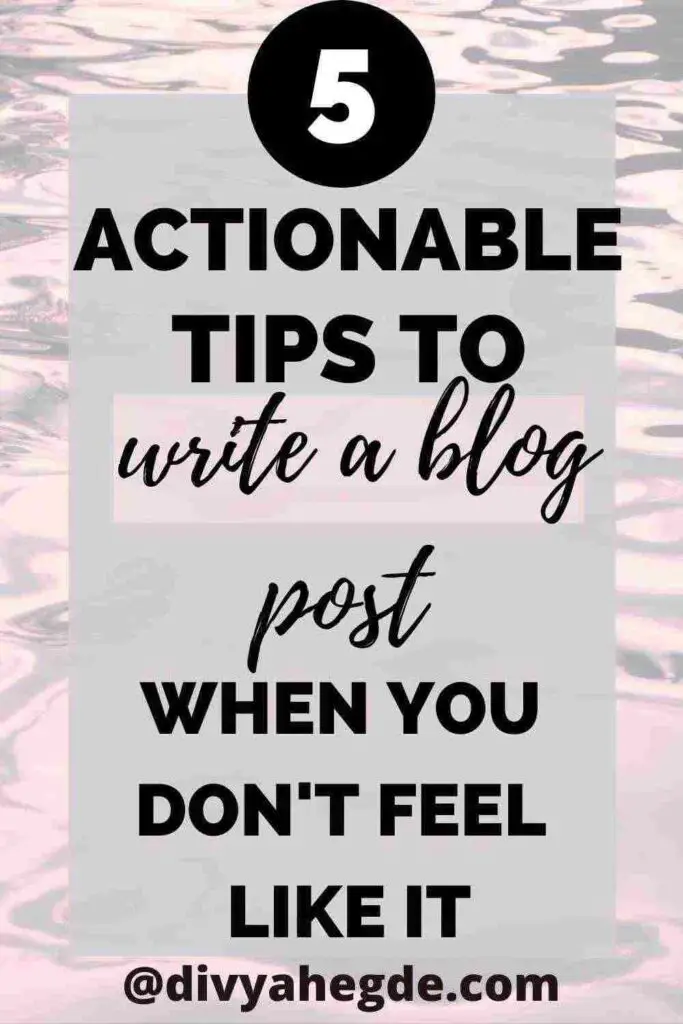 If only I knew what kind of pins get clicks or better, knew of Pinterest pin templates, it would've saved so much of my time!
If you're a new blogger or someone looking for ways to cut down time making pins, these free Canva Pinterest templates are for you! Up your Pinterest marketing strategy for 2021!
These are some the best Pinterest templates you'll get for free if I may say so.
Also, you should definitely subscribe to my newsletter I send twice a month where I go in-depth about blogging and marketing!
Liked this post? Help me out by sharing this thread on Twitter. Don't be shy, you know, sharing is caring.
About Divya Hegde
Divya Hegde is a blogger and copywriter who is on a mission to simplify blogging. She writers about blogging, content writing and marketing and helps aspiring bloggers turn their passion into a successful business.