Coming up with blog post ideas, writing, editing a blog post, social media graphics, keywords, affiliate links, monetization strategies, digital product ideas, the list of things bloggers do goes on. What better way to control the chaos than look into getting one of the best planners for bloggers?
Blog planners have to be one of the most important equipment for blogging. You can brainstorm ideas and create a business plan with blog planners. Knowing what you want to accomplish for a year through your blog is very important to become a successful blogger.
Not only do blog planners help you stay organized, but also help you visualize your goals and hold you accountable!
Blog schedule planners these days come with so much more than just calendars and to do lists. It is safe to say that these blogging planners made by bloggers for bloggers know what exactly we're looking for.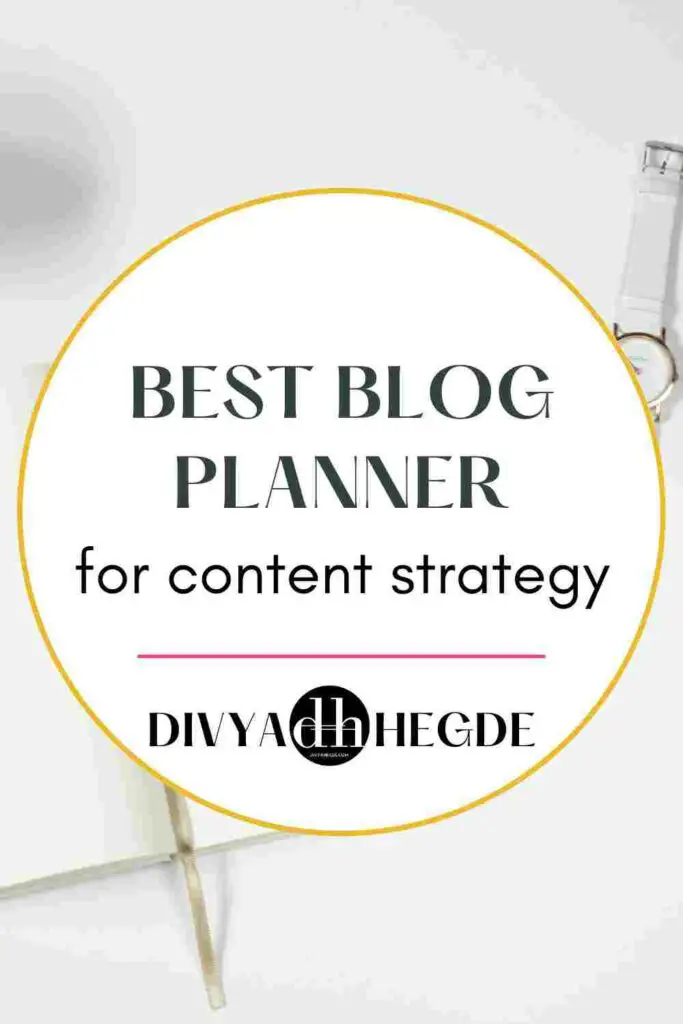 Setting realistic blogging goals, tracking progress and analyzing your end results will help you improve your blog!
Read: How To Set Realistic Blogging Goals And Achieve Them to get a better picture of how to make sure you don't overwhelm and overburden yourself with goals that lead to disappointments.
In this blog post, I go over some of the best planners for bloggers that are undated and meant to give you the full blog organization experience.
There is a combination of monthly/yearly blogging planners and full blown blog content editorial planners for you to pick and choose from!
Best Planners For Bloggers To Plan Content
This post contains affiliate links through which we may make a commission at no extra cost to you. Read the full affiliate disclosure.
Content marketing is one of the most important aspects of blogging. Creating a content marketing strategy that is perfect for you and easy to follow along will motivate you to keep blogging like it does for me.
Visualizing those strategies is like taking your goals and manifestations to the next step and speaking into existence. Here some of the best blogging planners to help you do so!
1. The Blog Well Planner
This is a quarterly planner made by bloggers for bloggers. Any blogging task you want to keep track of, can be done easily. One of the best blogging planner if you are into quarterly planning.
What can you expect in the Blog Well Planner?
Undated: You can buy this planner in the middle of the year and start planning right away without wasting pages!
Goal Sheets: This blogging planner comes with quarterly and monthly goal sheets
Calendar Spreads: You get 2 calendar spreads which help visualize your workflow better.
Daily Organizer: A 31-day daily organizer sheet for each month to jot down your daily blogging tasks such as emails, social media schedules, etc.
Income Tracker to keep your expenses in check.
Notes and Visual Planning will help you with goal setting.
You get a video tutorial on their website (Blogging Successfully[dot] com) to make sure you get the best use of this blog planner!
2. Epic Blog: One Year Editorial Planner
Keyword: editorial. This one year editorial planner goes beyond a normal planner. With so many thought provoking questions, it forces you to put forth all of your blogging plans and concerns on paper.
Arguably one of the best planners for bloggers as it gets into the nitty gritty of what your blog stands for, coming up with a business plan for your blog and more.
What can you expect from Epic Blog?
Undated editorial blog planner so you can start off immediately.
Monthly Calendar that allows you to have a monthly theme plan and add content ideas/tasks for each date.
Blog Post Ideas List, email list ideas, product ideas list and more for each month.
Accomplishments: You can review your blog goals at the end of each month and list your yearly accomplishments.
Important Accounts: Jot down important accounts, passwords, etc.
Room for adjustments: You get a section to review and modify your blog content plan. This way it feels realistic and achievable.
If you are just starting out and have no clue what your blog stands for or where you want to take it, this blogging planner is for you.
Likewise, if you have been blogging for a while and feel lost without a solid business plan, you definitely need to look into this planner.
3. Lilly Pulitzer 12 Month Planner
This 12 month planner is for all those bloggers who love colors! Lilly Pulitzer's planner is bright, vibrant and travel friendly.
What can you expect from this 12 month planner?
Undated blog schedule planner.
Weekly & Monthly Views to keep track of your daily, weekly and monthly goals.
Accessories: One page sticker, gold foil accents, laminated tabs, elastic bands.
4. CREATE One-Year Blog and Editorial Planner
CREATE blog and editorial planner by Meera Kothand, a certified email marketing strategist is one of the most sought after editorial blog planner for bloggers, businesses and solopreneurs.
This editorial blogging planner helps you visualize what you want to achieve through your blog, create content with a purpose and grow your blog business.
What can you expect from CREATE?
Undated blog planner.
Find your priority based on what stage of blogging your currently at with this planner
5 step planning process to determine your blogging stage and milestones.
Growing your online platforms from scratch.
Quarterly goals with action based plan and review options.
4 Major blogging tasks and how to achieve them.
Content strategy to stand out from your peers.
You can plan your blog content for each quarter, review them and track your progress. With an overview of your blog content plan for a whole year, you'll know exactly when you have important projects and when you have to complete them.
It's so flexible and allows you to change it according to your needs and blog goals. Email marketing, blogpost ideas, products, etc. planning opportunities.
Do yourself a favor and take a look inside of this book on Amazon and decide for yourself. Totally worth it!
5. ban.do Mega Week-to-Week Desktop Planner
This ban.do planner was featured on my essential blogging equipment list. It is a desktop planner with weekly plan sheets (52)
What can you expect from the ban.do planner?
Undated so you can take a short break and resume without wasting sheets.
Wide overview of your weekly blog goals
Great for goal tracking and habit tracking.
This blogging planner is best fit for you if you plan your work on a weekly basis and have too much going on to fit into a normal planner.
The best part about this ban.do week to week desktop planner is that it not only acts a blog schedule planner but also as anything else you want it to be.
Extra large to-do lists and an overall large view of your weekly plan is something you're into, you should definitely check this out!
These were some of the best planner for bloggers. What do you think? Is there any planner you swear by? Let me know in the comments! Also, subscribe to receive blogging and marketing tips 2-3 times a month!
About Divya Hegde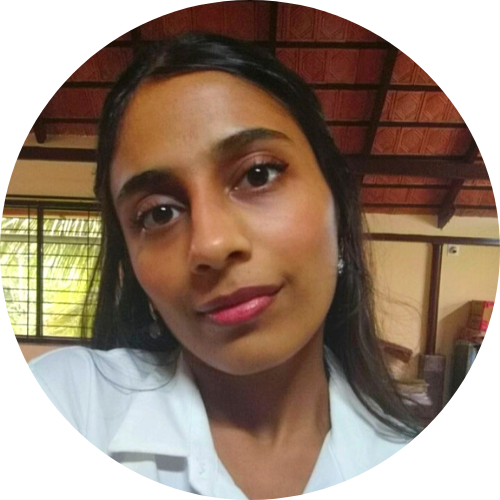 Divya Hegde is a blogger, writer, and designer who helps businesses grow their online presence through content writing and social media marketing.